Part II: Revisiting the "Virgin" Site of Swedish Tavern, page 56
Metal Detecting Old Russian Copper Coins & WW2 Relics
Next coin I found was even larger than the previous one.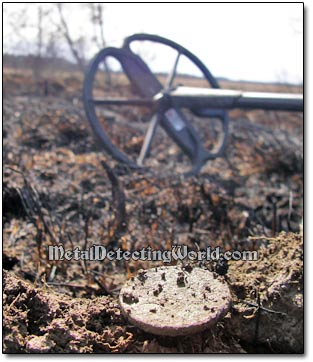 Unfortunately the coin was too thick to be a 17th century copper. I realized that I did not want to spend a few precious hours of day-light for digging ordinary coins that were even 200 years younger than the abundant Swedish copper coins. I had already started to feel indifferent to the latter. I wish Irina was not stubborn, moved onto this spot, and experience the beginner's excitement while digging the "modern" coins, so I could explore other spots of this site.
Russian 1858 5 Kopeks ("Pyatak"), Emperor Tsar Alexander II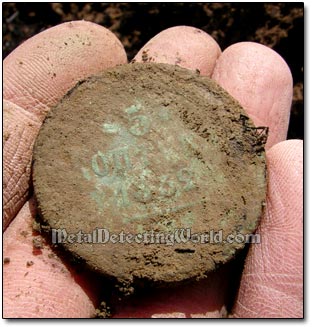 That was what I did. I left the "village outskirts" for later and moved back to the krog site. It somehow attracted me more. And I did not miss my share of excitement, negative this time, when I dug up a small artillery projectile. No, I did not "fear and desire this object at the same time" as the negative excitement is defined in classic psychological works. I only feared it. (read more on dangerous WW2 relics here)
WW2 Reminder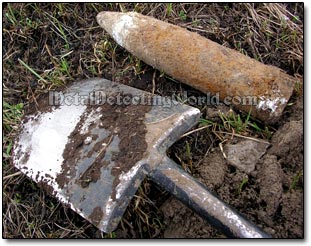 A good thing was that I found a coin on the side wall of the same hole after I scanned it again.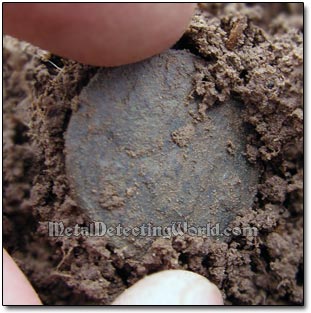 Of course, it was just another Swedish ordinary coin, but it still felt good to recover a coin under such circumstances.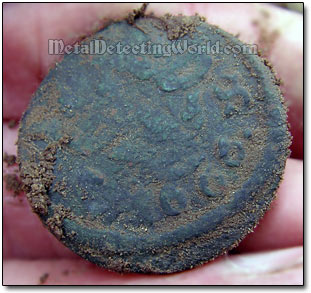 One of 35 Million 1666 Halvörings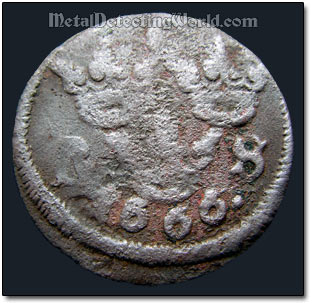 A big nuisance were the unfired rounds of the WW2 sub-machine gun or a pistol. Because of the bullets that were rusty and still attached to the brass casings, these rounds would give a broken, "mixed" or low-conductivity signal as if they were thin silver hammered coins, and, therefore, required attention. Many times I was very close to give up on them.
An Unfired Cartridge of WW2 Sub-Machine Gun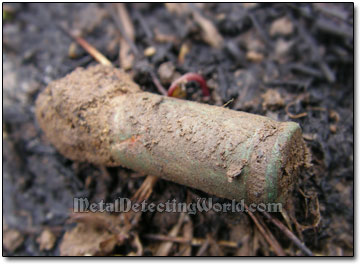 Number of pages:

< Previous | 1 | 2 | 3 | 4 | 5 | 6 | 7 | 8 | 9 | 10 | 11 | 12 | 13 | 14 | 15 | 16 | 17 | 18 | 19 | 20 | 21 | 22 | 23 | 24 | 25 |

| 26 | 27 | 28 | 29 | 30 | 31 | 32 | 33 | 34 | 35 | 36 | 37 | 38 | 39 | 40 | 41 | 42 | 43 | 44 | 45 | 46 | 47 | 48 | 49 | 50 |

| 51 | 52 | 53 | 54 | 55 | 56 | 57 | 58 | 59 | 60 | 61 | 62 | 63 | 64 | 65 | 66 | 67 | 68 | 69 | 70 | Next >