Metal Detecting Trip To St. Petersburg Region, Russia (Story 3), page 1
Treasure Hunting at Village Kozheritsy Site
General Map Of Russia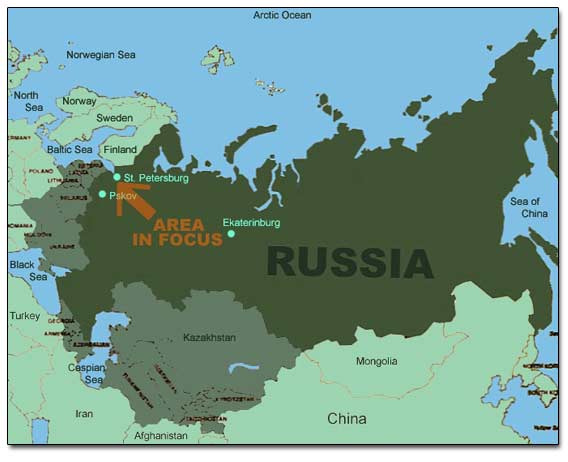 Previously, when I visited the area with my partner Slava, we failed to locate this site. After I obtained a necessary part of the Russian Military-Topographical map that covers the area and researched it a little, I realized that we missed the spot by a quarter of a mile.
The map shows that the village under the name of Kozheritsy. It had 38 homesteads and was basically a meeting point of all road ways in the area!
Fragments Of 1868 Russian Military-Topographical Map and Old Swedish Map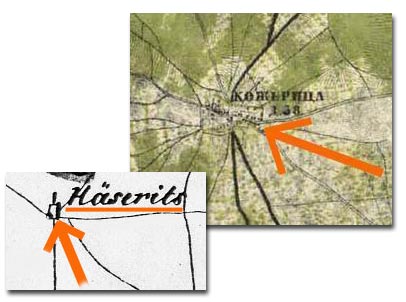 The Swedish map from late 1600s shows the village under the name of Haserits. It was a big settlement if to consider the fact that it had a church (Kirka) and was located on the major cobbled road (now it is just a dirt road but the cobbles are still visible at many spots).
A village was founded in 13th century, survived many military raids that took place in the Ingermanland, and existed up to the early 1930s. During the Swedish occupation in early 1600s, the Swedish and Finnish peasants replaced Russian settlers.
Number of pages: | 1 | 2 | 3 | 4 | 5 | 6 | 7 | Next >