Metal Detecting at Village Kozheritsy Site (Story 3), page 7
Paying Attention To Any Nonmetal Object Unearthed Along With Detected Targets May Be Beneficial: Discovery of Five Million Years Old Paleozoic Fossils
Some of the junk items are interesting because they are hard to ID and date them. Here are two examples.
Part of a Melted Teapot?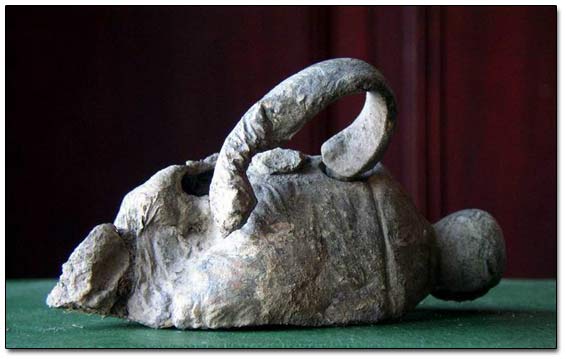 Aladdin Lamp?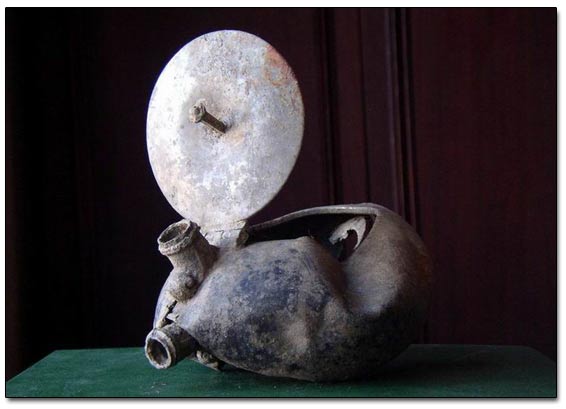 Collecting fossils has not been my hobby but I have found many of different types both in North America and Eurasia. The St. Petersburg Region used to be the ocean bottom millions of years ago and, every now and then, an interesting specimen could be unearthed.
This Fragment Of A Paleozoic Worm Is 5 Million Years Old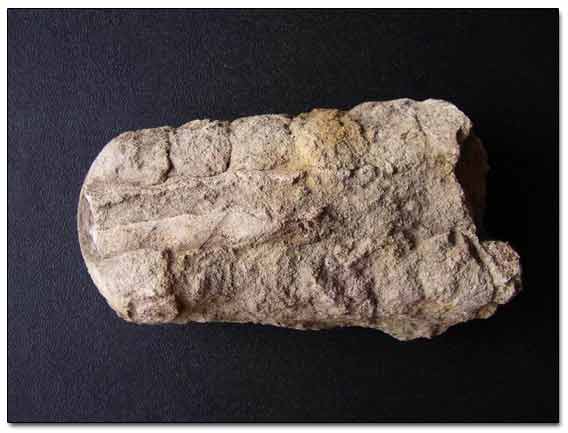 I returned to the camp as it was getting dark. My partners got very excited when I showed them my best find. None of them had found an early Russian Coin yet. But I know they will, it's just a matter of time.
Happy Hunting!
If you would like to recommend this metal detecting story to everyone, please click the button:
Number of pages: < Previous | 1 | 2 | 3 | 4 | 5 | 6 | 7 |
Detecting in Russia Page | All My Stories Directory | MetalDetectingWorld Home