Metal Detecting Trip to UK
"Treasure Hunting in Wiltshire" Story, page 1
General Map Of The United Kingdom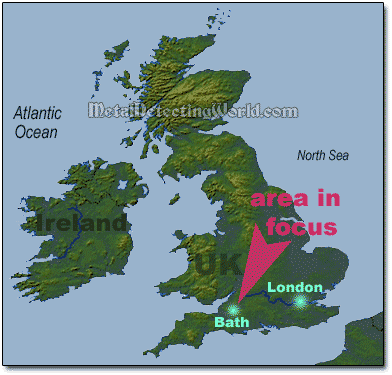 ...In the summer of 2002, my American girlfriend and I hung out in Moscow, Russia, for just seven hours while we were waiting for the train to the Ural Mountains. We went to explore the city center and eventually ended up at the Red Square. It was a hot day so we sat in the Kremlin's shadow and observed the crowds of international tourists passing by. We played a little game of guessing people's nationalities and the countries they came from.
When I noticed this one couple, I knew right away they were from England. My girlfriend did not agree with me, so we made a bet for a bowl of hot Russian Borcht. Well, she lost when a couple approached the spot where we were cooling down and, out of all people sitting around us, asked us in unmistakable English-English about the way of getting inside the Kremlin complex. That was how we met John and Jane Swainson from Wiltshire, UK.
On The Red Square In Moscow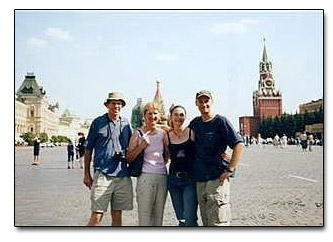 After we spent three hours of conversing with John and Jane, it felt like we had been good friends for a while. But soon my girlfriend and I had to get on the train and leave Moscow for the Ural Mountains. So we exchanged our e-mail addresses with John and Jane. They also invited us to come to the UK and visit them. We gladly accepted their invitation hoping that we could travel and do a bit of metal detecting in the UK next year!
Unfortunately, my girlfriend could not travel abroad in 2003. In 2004, our relationship came to the end, so I took a metal detecting trip to Europe by myself. I left the US in April. I was very excited about coin shooting and relic hunting in the UK.
Last Minutes At JFK Before 7-hours Flight To London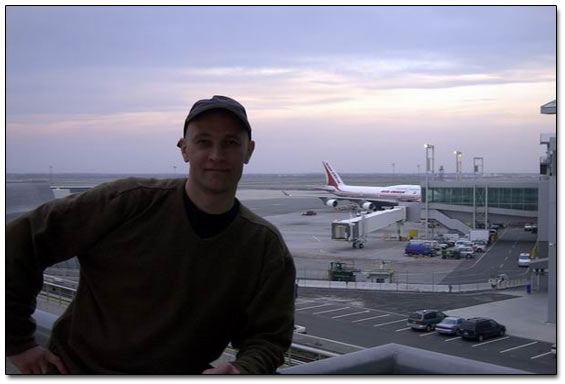 I arrived to Heathrow airport early in the morning and was encompassed by the hustle and bustle.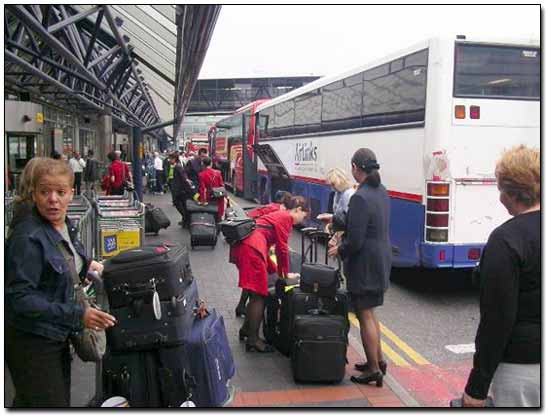 Number of pages: | 1 | 2 | 3 | 4 | 5 | 6 | 7 | 8 | 9 | 10 | 11 | 12 | 13 | Next >