Metal Detecting: My Best Treasure Hunting Finds (1997-2010)
A Few Finds Representing Treasure Hunting, Coin Shooting and Relic Hunting
Since I began metal detecting in 1993, I have recovered thousands of finds including both American and foreign coins, relics from French and Indian, Revolutionary, and Civil War time periods, artifacts from World War I and II, medieval coins and relics, etc.
Now I wish the today's digital technology was available back in the 1990s when I found many remarkable coins and artifacts. I wish I photographed most of them during the moments of their discovery and afterwards! But I was too excited metal detecting to think about capturing my amazing finds in photos. Another reason it did not happen was a cheap 35mm camera I had back then, which would not let me take great pictures of finds due to its technical limitations, e.g. inability to handle macro-photography. Nothing to say about having only 36 exposures in a roll of film! Not to waste too many of them, one had to put a lot of time and effort into the process of photographing coins and relics. So I did not bother. I deeply regret it now.
Only in 2001 I started my photo collection of finds when I got my first digital camera. Since then, a few outstanding "keepers" have gotten "caught in my net".
It is really hard to choose the "best finds" from the wide spectrum of dug coins and artifacts. What criteria could be used for their selection? Basically the best of finds could be determined by their historic, artistic, or monetary values. I thought about that and decided to follow one simple principle of selection: the best finds could be those that gave me a thrill when I realized what I found!
Visiting the following pages might bring you some excitement and inspiration: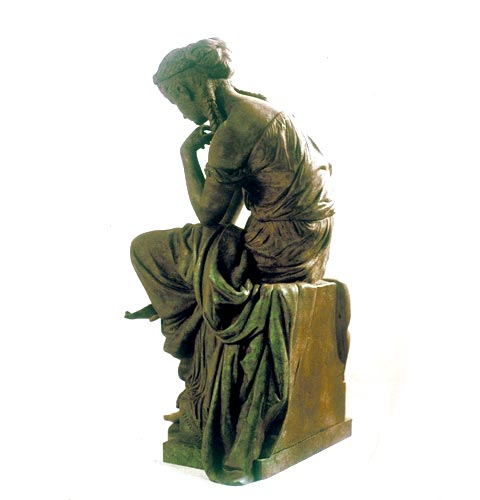 Make a Donation
Please help me stay afloat, afford more metal detecting trips with field-tests and experiments to create more helpful articles and tutorials for detectorists, and maintain this website - the most informative hobby resource on the web! Since I do not have any steady income, your donation matters to me a lot! Thank you kindly!
Clicking on the donate button will take you to a donation page powered by Donorbox and dedicated to my website (MetalDetectingWorld.com). The donation page is PCI-compliant, secured by SSL/TLS, and has a simple form to fill out. Donorbox does not store any card or bank data. Credit card information is encrypted and tokenized by the Stripe payment processor.
Donate
By helping me keep this website alive and growing, you will sure help many detectorists around the world as well!
My Finds index | Useful Articles page | Secrets for Beginners | MetalDetectingWorld Home
If you would like to follow me on Twitter, please press a button:
Follow @metal_detect
If you have something to say about this section, please share it with me on my "Metal Detecting World" page available on Facebook, Google+, Twitter, Pinterest, Tumblr and Stumbleupon.
You can also find my personal profile on Google+, Facebook, Pinterest, LinkedIn, Tumblr, Reddit and Delicious.