People In Photographs
Photos of Treasure Hunters & 500 Gorgeous Single Women of Eastern Europe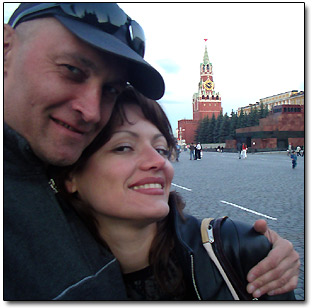 On my annual trips to different countries overseas, I meet many people, not only fellow treasure hunters but also people, both men and women, in the big cities, towns, and villages.
I always make new friends, and interaction with them is as interesting and exciting as the treasure hunting itself, and it gives me a great opportunity to attain the first-hand social, historical, and economical knowledge about the area of interest.
The following photo gallery includes images of treasure hunters whom I met and hunted with, and other people residing in the areas that I visited:
Treasure Hunters and Other People
By the suggestion of my friends, who wanted me to prove the myth about beautiful women of Eastern Europe, I developed a photo gallery of images that depict faces of women from Russia, Estonia, and Ukraine:
This photo gallery contains over 500 photos, and 500 more photos will be added in time.
World TH'ers' Best Finds page | Coin Shooting | Useful Articles page | Secrets for Beginners | Home