Exclusive Metal Detecting Stories
Link Directory to My Web Stories on Metal Detecting & Treasure Hunting in USA & Abroad
Created by Sergei Upstateny in ;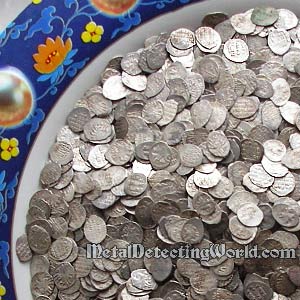 Here you can find links to all my web stories that cover my metal detecting trips to a few different parts of the world.
The below-listed stories were written and published at various dates within the past 10 years. And even though the metal detector technology has recently changed and improved dramatically, my stories haven not lost their actuality because certain aspects of metal detecting, such as search methods, footwork research and hunt site valuation, will always remain unchanged.
Of course, in the near future, I will add more metal detecting stories that will reflect on new metal detecting reality and recent advancements in the metal detector technology.
From my stories, you can learn a lot not only about metal detecting, treasure hunting, coin cache hunting, and relic hunting, but also about geographic places I visited, their inhabitants and histories. Have fun and expand your horizons!
If you have discovered a treasure, whether it is a rare relic or coin, or a large coin hoard, and you took pictures of the process, and would like to tell other metaldetectorists around the world about your exciting experience, please do not hesitate to submit your story:
My Web Stories on Metal Detecting & Treasure Hunting:
Find me on Google+, and I also have a Google+ Page: "Metal Detecting World"