Useful Articles on Metal Detecting & Treasure Hunting
LINK DIRECTORY to My In-Depth Web Articles on Metal Detecting, Treasure Hunting, Most Effective Metal Detectors, Search Programs and Techniques, and Everything Related to The Hobby
Created by Sergei Upstateny in ;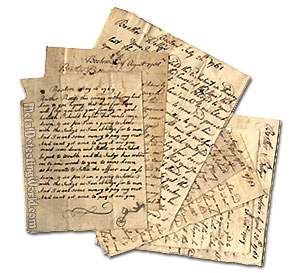 Here you can find links to my in-depth articles on anything related to metal detecting & treasure hunting.
From my articles, you can learn both the basics and advance metal detecting skills and techniques, learn about both natural and man-made factors that negatively affect any metal detector's performance. A few articles explain how to minimize adverse effects of such factors by using specific features available in the today's most advanced metal detectors.
This directory also includes articles on metal detecting research, coin and artefact cleaning, search coil types and discipline, and other subjects that are equally important to any serious metaldetectorist/treasure hunter. My articles will sure arm you with valuable knowledge, and then it will be up to you to put it in practice!
If you would like to point out any errors, ask me a question, express your opinion, suggest a new idea, or submit your own article, please do not hesitate to send me a message!
My Web Articles on Metal Detecting & Treasure Hunting:
Find me on Google+ and my Google+ Page: "Metal Detecting World"