How To Metal Detect Successfully - Beginner's Level
Useful Treasure Hunting Tips & Practical Advises, page 1
Here you can find some useful tips and information related to land metal detecting and treasure hunting. To learn more metal detecting tips including tips on Beach/Surf/Underwater detecting, please visit my Guide To Types of Metal Detecting and other sections of this web site. Please feel free to submit your own practical tips and advices that could help others!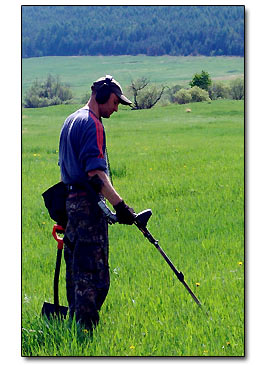 Successful treasure hunting is an equation with a few variables such as 1) your detector that must "tell" you nothing but truth, 2) diligent and dedicated research, 3) correct metal detecting techniques and methods, 4) your ability to do hard work and maintain proper mental attitude and 5) your knowledge and understanding of your metal detector.
The latter is essential. A metal detector can do amazing things, but it can also confuse and disillusion you if you do not understand its "language." You MUST know how to operate your detector to the best advantage and make proper adjustments under all search conditions as encountered. Start with thoroughly reading (several times) the instruction manual of your detector. As you begin detecting, and understanding of your detector grows, the quantity of recoveries will increase.
You might have difficulties in understanding all "ins" and "outs" of the operational procedures. Those difficulties might be overcome easily if you visit the metal detecting forums on Internet and read those threads, saved in the forum's archives, that might contain answers to your questions. You also should join a local metal detecting club and talk to the experienced users of detectors similar to yours. The club members will provide you with lots of useful information and practical tips.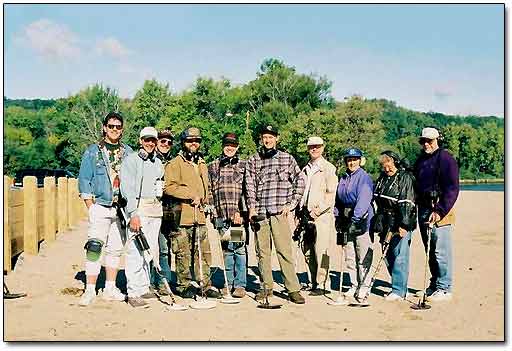 At the club meetings, you will meet people who are active in the field and willing to share their success stories. In the club you perhaps will find yourself a good partner. That is also very important as two friends attuned to working well with each other are less apt to overlook something.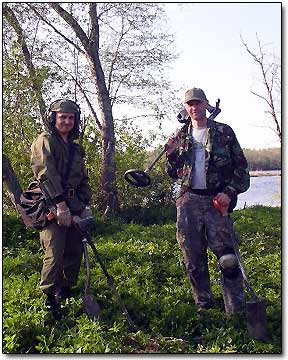 Working with a trusted partner is safer. You may need help, I can name many situations, and if you are alone under extreme circumstances and getting no assistance, you could be in serious trouble. Two good treasure hunters will find at least twice as much as one would.
Teamwork is especially important for cache hunting which includes certain searching techniques and strategies that differ from the basic coin shooting techniques, and require more participants for higher efficiency. For example, when just two cache hunters use different metal detectors (fine-tuned to the most efficient level), search the area in strict gridding patterns, and then swap their search areas between themselves, they recover three times more coin hoards than a single treasure hunter in one season.
Number of pages: | 1 | 2 | 3 | 4 | 5 | Next > "Search Coil Discipline"