Treasure Hunting Trip to Southern Ural Mountains (Story 7), page 1
Metal Detecting Ghost Town Svoboda
In late May, the beginning of metal detecting season in the Ural Mountains, I was visiting my home town of Snezhinsk located in the Chelyabinsk Region, Southern Ural Mountains. It is in Asian part of Russia, 1,000 miles East of St. Petersburg.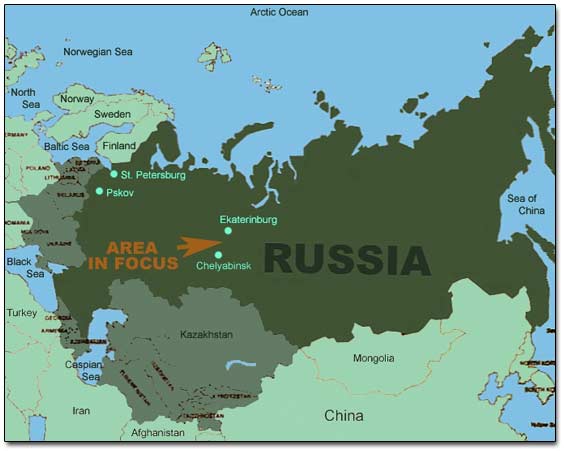 When my close friends in Snezhinsk asked me if I could take them along on one of my treasure hunting trips and introduce them to the hobby, right away I thought of this site of the village Svoboda (Freedom), located only 25 miles away from our home town.
A standing structure of an old monastery surrounded with the beautiful scenery in the middle of nowhere - that would be the best spot not only for metal detecting but also for camping and relaxing.
I visited the site for the first time two years ago, with my father, who finally agreed to drive his regular car on dirt field roads and look for the monastery. Back then, we drove around for a whole day trying to figure out the way to the site through the web of field passways, and almost gave up because, at some point, the road we were on turned into an impassable rut.
At that moment, my father decided to make a U-turn and drive home. I asked him to wait for me as I wanted to walk 100 more yards up onto the crest and look down on another side. When I got to the high elevation point, I saw an old monastery standing right in the field less than a half a mile away.
I had only one hour of metal detecting time as it was already late in the evening. It was a hot evening in August, the worst time for treasure hunting. Both the grass and mosquitoes were out of control but I could not pass on such an opportunity of finding something really old at the promising site!
Well, I did not find much back then. Just a few Soviet coins from 1930s. Nevertheless, when we were leaving the place, I knew I would be back.
For two years, I tried to research the history of the monastery but all I discovered was the fact that it was a Nunnery before the village was built up around it. An old 1889 map of the area did not show a settlement at the location.
A Fragment Of A 1889 Map Of Russian Empire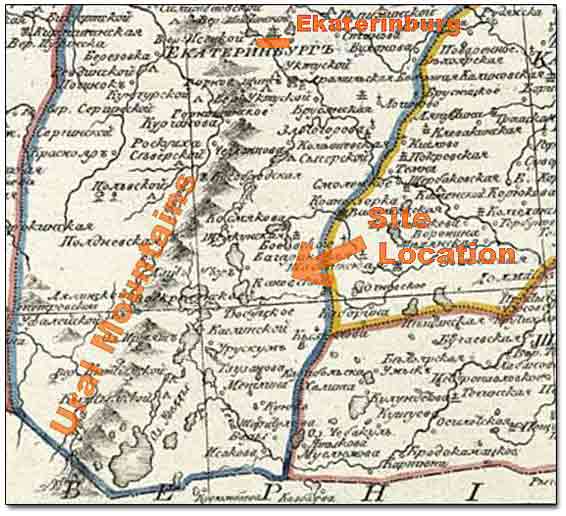 I also asked a few old people about the year in which either the Nunnery was built or the village was founded but no one could answer my question. At least, I knew that the settlement disappeared in the late 1970s as it was still shown on a modern topographical map.
A Fragment Of A 1976 Topographical Map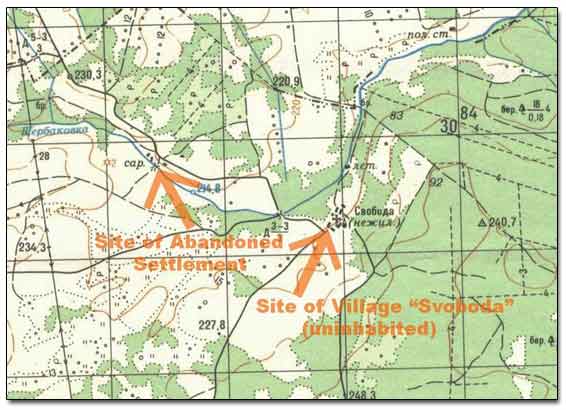 Number of pages: | 1 | 2 | 3 | 4 | 5 | Next >