Metal Detecting in USA
My Treasure Hunting Stories on Cache Hunting, Coin Shooting and Relic Hunting
by Sergei Upstateny, date created: ;

Inside a Cellar Hole in Albany County, New York
The below-listed web pages contain metal detecting stories and pictures from my treasure hunting experiences in Upstate New York as well as at other locations in the USA. You will see and read about the unique items I found, and the techniques I used to locate them.
More field reports from my metal detecting in the USA will be added in time. There is a lot to this wonderful hobby, and from these stories you will learn some new ideas and tips that will help you successfully detect in your own locations.
Detecting in the North-East USA:
As the popularity of this hobby grows, more and more people get involved in treasure hunting activities of all sorts such as Colonial, Rev War, 1812 War and Civil War relic hunting, cache hunting and coin shooting. At the same time, urban developments are taking over the "hot spots" for metal detecting thus compelling treasure hunters to put more effort into their research for new potential sites. Plus, unlike any European country, America is fairly young - its history does not go back far. These are the reasons why successful metal detecting in the USA is so challenging.
Fortunately, the technology of metal detecting equipment is improving constantly thus giving treasure hunters an opportunity to unearth more good finds at the thought-to-be-searched-out metal detecting sites. At the same time, advanced technology requires a more educated approach on part of metaldetectorist in order to understand new Know-How's. For example, in European countries with thousands of years of history and civilization, many metaldetectorists use just pre-set factory programs and/or hunt without headphones to make remarkable finds. In the US, treasure hunters have to be more patient, creative, industrious, and persistent in developing optimum search programs to get satisfactory results!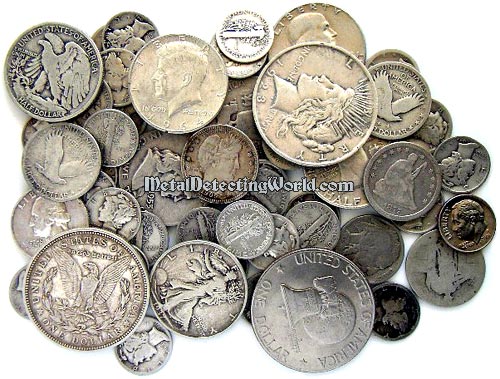 If you would like to follow me on Twitter, please do so:
If you would like to ask me a question, express your opinion, suggest a new idea, or submit your story, please do not hesitate to send me a message:
Find me on Google+, and I also have a Google+ Page: "Metal Detecting World"