Every year, when it is time for National Metal Detecting League competition hunt, C.A.S.H. Bash, the rains arrive to New England in the North-East USA. But they did not stop my old treasure hunting buddies and me from driving to Connecticut to join other detectorists from eight states in massive metal detecting fun.
Besides speedy searches for the seeded numbered tokens (they would bring cool prizes!) at the designated "play-fields" with use of a metal detector, we were looking forward to meeting old acquaintances and interacting with them, making new friends, participating in other group events, and, of course, taking an opportunity to explore the area around and possibly find interesting metal detecting sites. And it was great to get out of Upstate New York and metal detect in a different historic area for a change!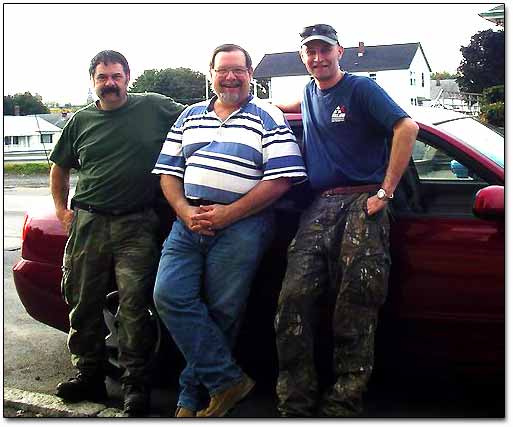 Primo (left) and Tim Myers (center) Came To Pick Me Up On Friday Morning
As soon as we left Albany, the Capital of New York State, got onto Mass Turnpike, and began driving through Massachusetts, the sky turned black. But it was still ok to drive normally. I noticed that all three of us were visually examining the passing by forest for any stonewalls or cellar holes, even in that poor visibility! That would be a strong habit of a treasure hunter!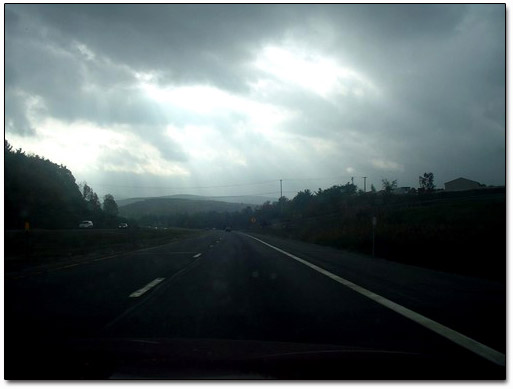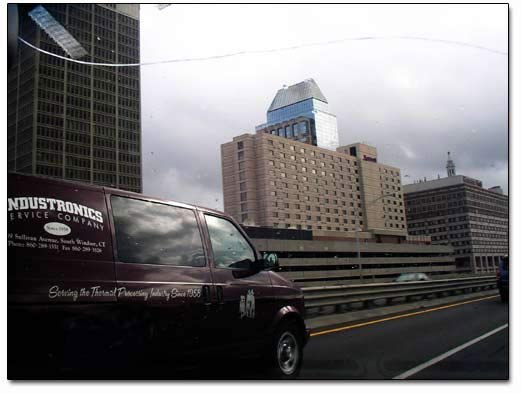 We Reached Springfield, Massachussets, in No Time
On the way to the C.A.S.H. Bash competition, we passed by the Naismith Memorial Basketball Hall of Fame, the $45 million, 80,000-square-foot facility, which was opened on September 28, 2002. Springfield is where the game of basketball was invented by James Naismith, a physical education student at the YMCA Training School, now Springfield College, in 1891.
The Basketball Hall of Fame has the three-story spherical museum with 35,000 square feet of exhibit space for basketball memorabilia and artifacts, three theaters, interactive kiosks with Hall of Famer data and trivia, a McDonald's "In the Zone" restaurant with basketball themes, a Reebok Concept Store and a Hall of Fame gift shop.

Naismith Memorial Basketball Hall of Fame in Springfield