Participating in C.A.S.H. Bash Competition Hunt In Connecticut, page 14
Winning National Metal Detecting League Championship With US 5 Dollars Gold Coin
Because Primo found a substantial amount of tokens in the first hunt, he was included into a group of the best four metaldetectorists from New York State to participate in the last hunt. He was excited, and we wished him good luck. We also tried to hide our wishes of being in this hunt as well.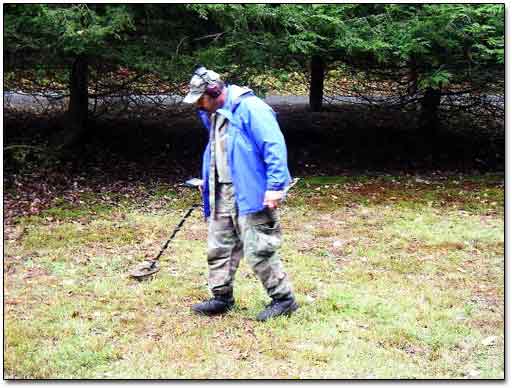 Primo In Action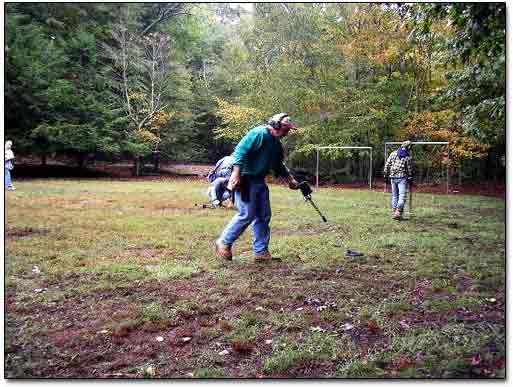 Everyone Wanted To Be A Champion!
Nobody guessed that Primo would beat all the weathered and experienced competitors - he found 19 tokens! He was the best because he knew the secret of winning at the comp hunt. It is very simple: do not run with metal detector all over the field-stay in one part and get the most out of it.
Primo won the title of the National Metal Detecting League Champion! Plus, he took home a medal, a trophy, and a beautiful collectible US Gold Coin - Half Eagles 5 Dollars 1/10 Oz Fine Gold Coin.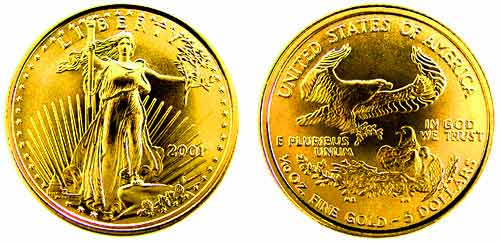 2001 5 Dollars 1/10 Oz. Fine Gold Coin Won by Primo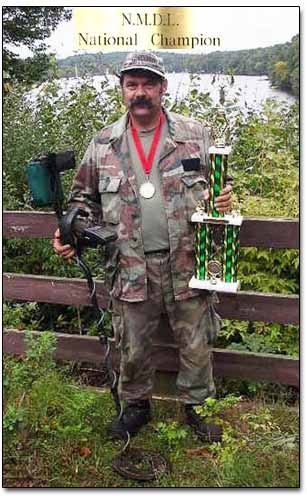 Well done, Primo!
We were really proud of our buddy! Too bad a brand new metal detector was not for grabs this year! Anyway, we were taking some trophies back home. And we all won the best prize - we had a great, full of fun, collective experience with people united by the best hobby in the world!
I was amazed that to compete in 2005 C.A.S.H. Bash Competition Hunt, detectorists came from eight states: Ohio, Virginia, New York, Pennsylvania, Massachusetts, Rhode Island, Connecticut, and Washington State! We'll come back to Connecticut next year and compete again because we all had a blast!
So did the Cows At the Farm. They snapped out of their boring daily routine and were happy to see so many strange people wondering around without visible purpose. The farm animals could not hide their excitement.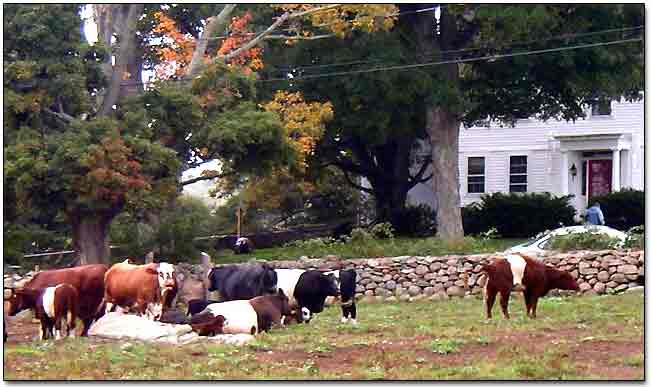 And I believe that there are still a few Pine Tree Shillings left in the cornfields!

Happy Hunting!
If you would like to point out any errors, ask me a question, express your opinion, or submit your own story, please do not hesitate to send me a message!
You may want to read my latest story - "Opening Metal Detecting Season in Upstate New York in February", in which Tim Myers appears again.
If you would like to follow me on Twitter, please press a button:
Find me on Google+, and I also have a Google+ Page: "Metal Detecting World"