Weekend C.A.S.H. Bash Competition Hunt
Meeting My Treasure Hunting Buddies
I met with my old friend Vlad.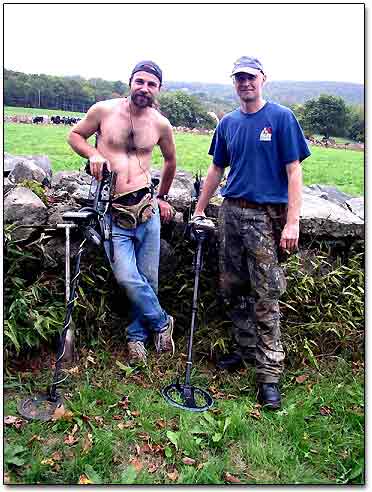 And I spotted his wife Carol 'tecting nearby. By that moment, she had already found a 1902 Barber Dime.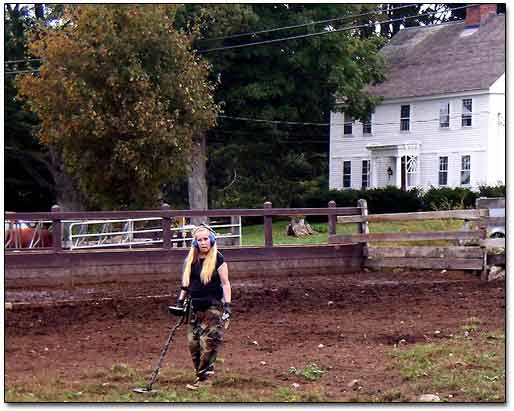 Vlad informed me that he had not found much of anything for a couple of hours. But a few large cents were recovered by those who arrived a day earlier. As for relics, the finds were scarce, mostly pieces of spoons, harmonica reeds, plain buttons, and the small stuff alike. It seemed that the property had been "hammered" for years prior to the Cash Bash Hunt weekend. So I and my buddies Tim and Primo decided to take it easy metal detecting. I thought that with so many acres of land, there had to be a Hot Spot left by other detectorists at the site. Maybe, we could get lucky.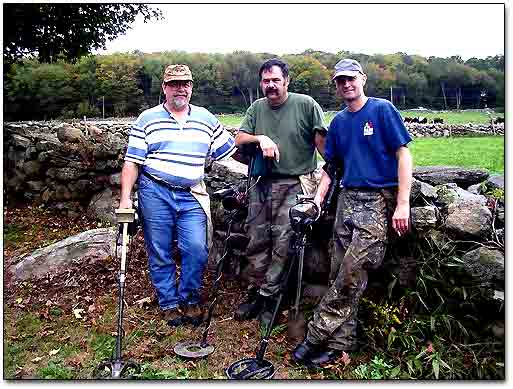 It took me a while to optimize the program settings on my Explorer II because of a large amount of Hot Rocks in the ground (detailed information on adjustments is in "Elimination of Hot Rocks' Response" article). They were everywhere and sounded just like a silver dollar, with a slight difference in the signal pattern!
It took me an enormous effort and a long while to dig up numerous "hot" rocks of all sizes and familliarize myself with the signal. When I finally fine tuned my Explorer, I was beat. I decided to take a break and some more pics. That was when a funny situation occured in the field where cows were hanging out among treasure hunters.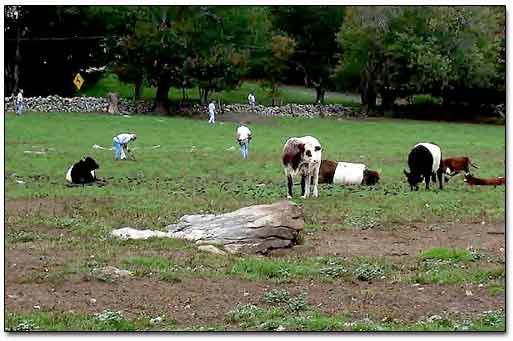 Number of pages: < Previous | 1 | 2 | 3 | 4 | 5 | 6 | 7 | 8 | 9 | 10 | 11 | 12 | 13 | 14 | Next >