C.A.S.H. Bash Metal Detecting Competition Hunt
Cabin Getaway For Weekend
At some point, I called it a day and returned to our cabin where Tim and Primo were settling down for the night.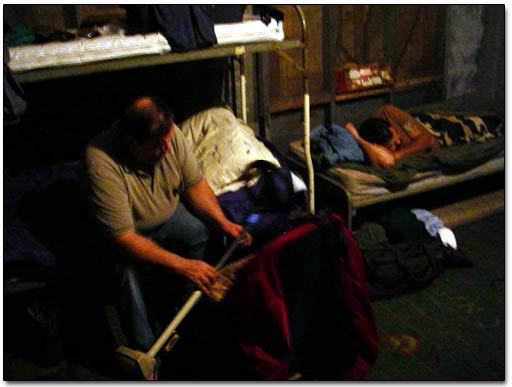 Just before we were about to dream of finding a Pine Tree Shilling next day, Primo pulled a strange looking object from under his bed and warned Tim about snoring. A Snore-Beater comes with every cabin!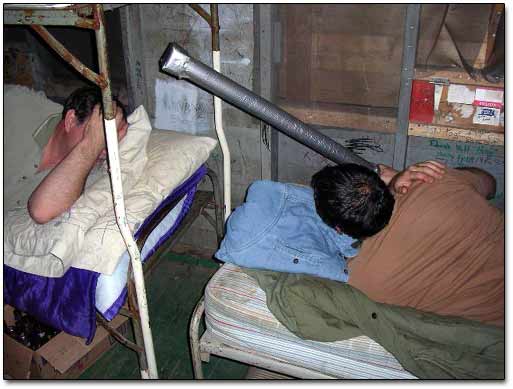 DAY 2 - SATURDAY
Saturday morning greated us with heavy rain. It did not feel like getting out of cabin at all.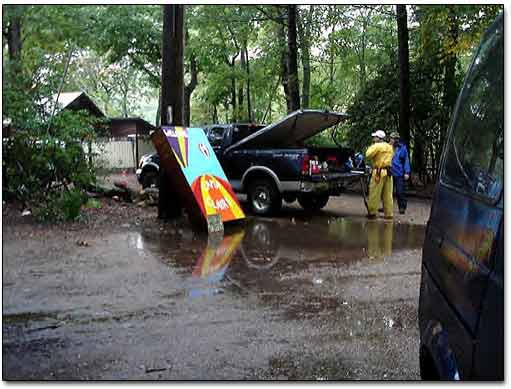 But we came there to metal detect, not to lie on bunk cots all day! So we put on our rain gear and decided to drive through the area and look for a cellar hole or any other old spot on the roadsides. In the town of Old Lyme, we found a park with this unusual sign-I am still wondering how that fine amount was figured out.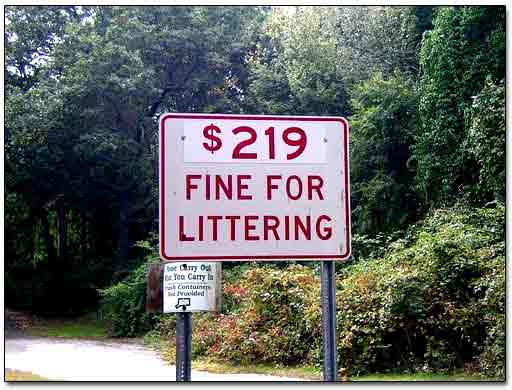 We drove a little bit more and noticed a retaining stonewall in the forest with no structures or houses near it. Knowing that such an obvious site would not be passed by a metaldetectorist, we were still eager to search the spot as we did not have anywhere else to go. I wanted to use a 7-1/4 inches search coil, which I brought with me, on my Explorer II, but I shirtly found out that it was not possible.
Number of pages: < Previous | 1 | 2 | 3 | 4 | 5 | 6 | 7 | 8 | 9 | 10 | 11 | 12 | 13 | 14 | Next >