Metal Detecting in Russia: Story 12 - Revisiting "Virgin" Site, page 1
Repositioned by Winter Frosts, Coins in Ground Become "Visible" to Metal Detectors
General Map of Russia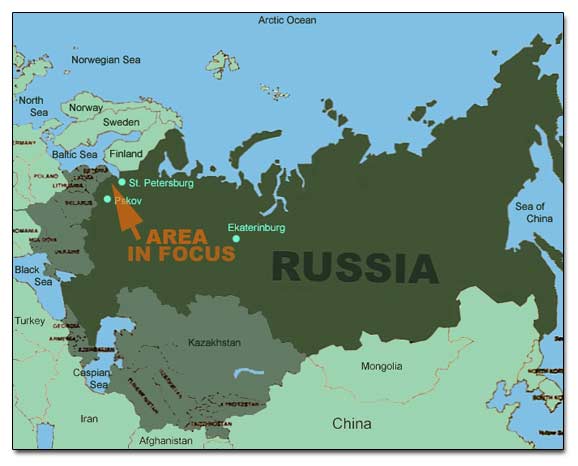 I had not seen my old treasure hunting buddy Forrest for a year - that contributed to my joyous mood which I had at the bus station in St. Petersburg, Russia, when Forrest picked me off the bus from Estonia in July. As soon as we took off in his small "city wheels" and rolled into nearest gas station, the car stalled, but that was nothing unusual.
Forrest Is Opening the Hood of His "City Wheels"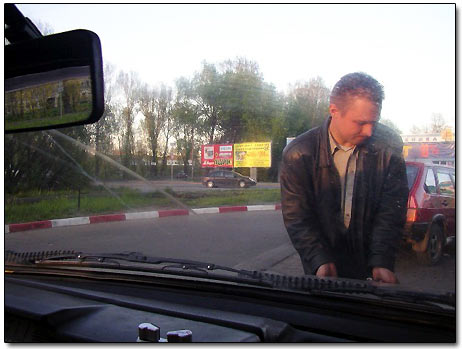 The Problem Would Be Fixed In 10 Minutes
The next day, we decided to visit the site which I and my other friend Tahhir previously explored - the "Virgin" Site (see the story Discovery of a "Virgin" Site) located in the western St. Petersburg region (Ingermanland), Russia.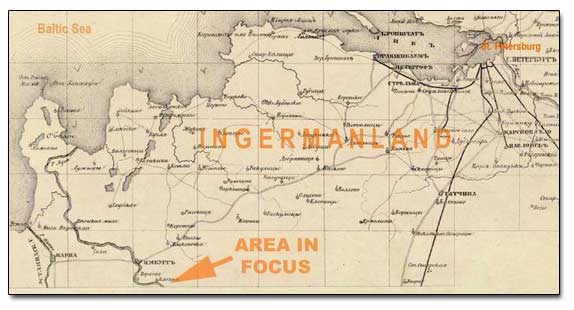 Forrest, his then-girl-friend Julia, and I were leaving the city of St. Petersburg in the early morning.
Driving Across a Newly Built Bridge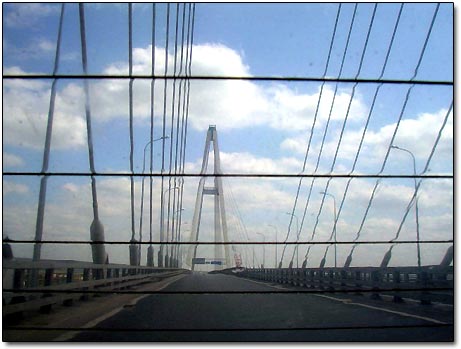 Number of pages: | 1 | 2 | 3 | 4 | 5 | 6 | 7 | 8 | 9 | 10 | 11 | 12 | 13 | 14 | Next >