Treasure Hunting Trip To Siberia (Story 9), page 1
Adventurous 2-Day Metal Detecting Outing at Ghost Village
A few days after my arrival to Irkutsk, I contacted Rudolf Vachek, a major representative of Minelab in Russia, and met him at his office. It looked just like any dealer's shop of metal detecting equipment in North America: the brand new metal detectors, coils, and headphones were hanging on the walls, dug coins and relics were scattered on the tables, and, of course, Rudolf was busy explaining something to a customer over the phone.
Rudolf offered me a treasure hunting trip to the metal detecting site that had yielded many valuable coins, including the 18th century Siberian coins, in the past two years. I gladly accepted his offer to revisit the "hammered" site for two reasons: 1) I always believed that no site would be ever cleared of coins and relics, no matter how many metaldetectorists had "pounded" it, especially after 2) all of them had used a factory preset search programs on their machines as Rudolf told me, therefore, leaving deep targets behind. We agreed to check out the site of a ghost village which was located on the bank of the Manzurka river, 150 miles North-east of Irkutsk in Irkutsk region, and also search other locations that we would come across along the way.
Fragment of a Topographical Map of the Lake Baikal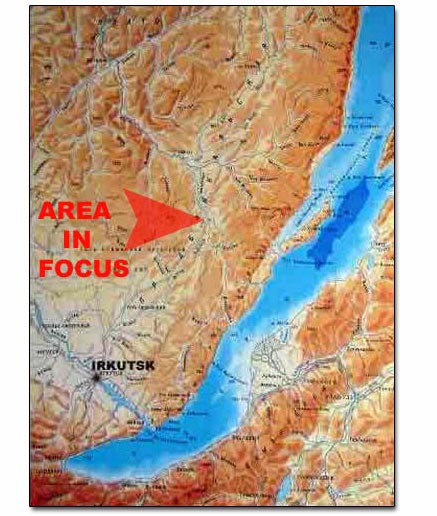 One morning, Rudolf arrived in his 4x4 Toyota Land Cruiser to pick me up. His friends, Nikolai, Irina, and Daria, came along with him, and I was wondering how five people, plus metal detecting and camping equipment, would fit in. Nevertheless, the appearance of Rudolf's jeep meant business.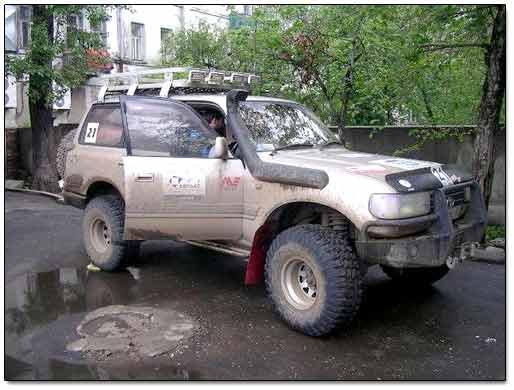 Surprisingly, we all fit in all right, but we still had to make one important stop at the supermarket, and get enough food for two days! We filled every empty space in the vehicle with groceries.
Grand Grocery Shopping at the Supermarket "Grand"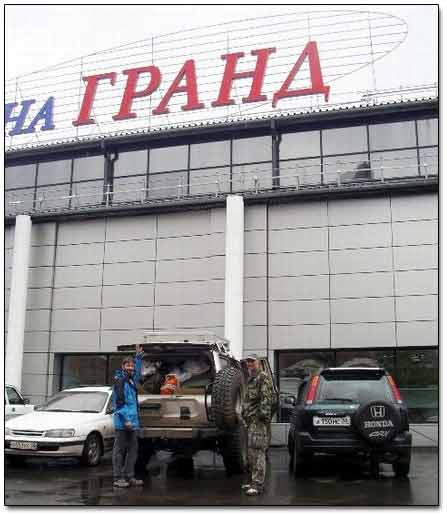 Inside the "Cruiser", everyone on the back seat was holding a sleeping bag or water canister on the lap, and something would fall over our heads every time Rudolf was braking for the red light. It felt somewhat comfortable but everybody were happy to finally get out of the city and participate in a treasure hunting adventure. Even the continuous rain could not spoil our enthusiasm. The point of our destination, the ghost village Manzurka, was quite a distance away, so our plan was to visit and search a few locations on the way - along the ancient trade route. To "Visiting A Sacred Ritual Place" on Page 2
Number of pages: | 1 | 2 | 3 | 4 | 5 | 6 | 7 | 8 | 9 | 10 | 11 | 12 | 13 | 14 | 15 | 16 | Next >