4 Wheel Driving In Siberia - Metal Detecting Trip To Manzurka (Story 9)
Method of the Off-Road Vehicle Self-Recovery by Winch
It took us a while to find the road to the bridge. The village looked deserted and we could not find a single soul to ask for directions. So Rudolf decided to drive towards the river, and he chose the worst passable road.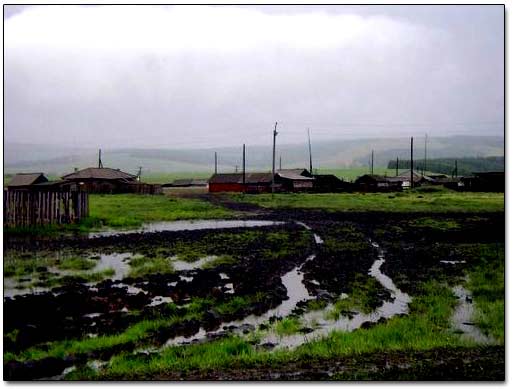 At first, it was fun as he was driving fast through the mud and showed off his skills of extreme off-road driving. The girls were screaming, and the dirt was flying all around covering the windows.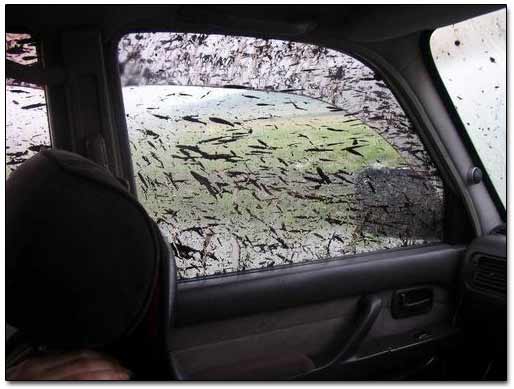 But our fun did not last long. In the middle of mud pool, the "Cruiser" lost its speed momentum and got seriously stuck. Rudolf tried to play with lower gear but to no avail. Pushing the jeep was out of question as the vehicle was way too heavy and only two of us had rubber top-boots.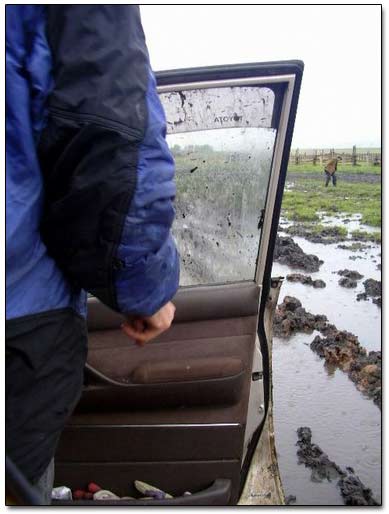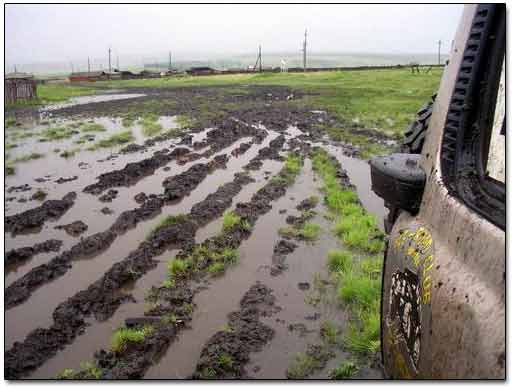 Now I was wondering how we could get out of this truly tough and adventurous situation. Nowhere in sight, there were any trees or big rocks to which we could tie the winch cord. The solution turned out to be simple: to find a sizeable wood log, wind the steel cord of the winch around the log, dig the log into the ground for leverage, and haul the jeep with a winch out of the tough spot.
Nikolai Began Digging A Hole For the Log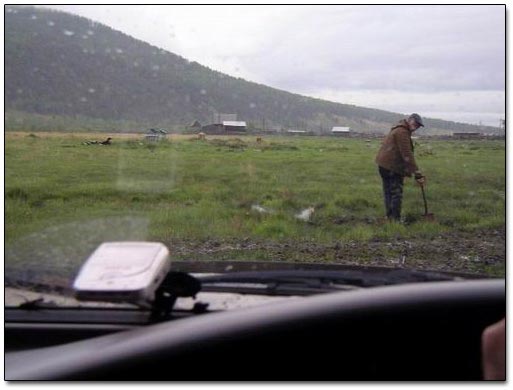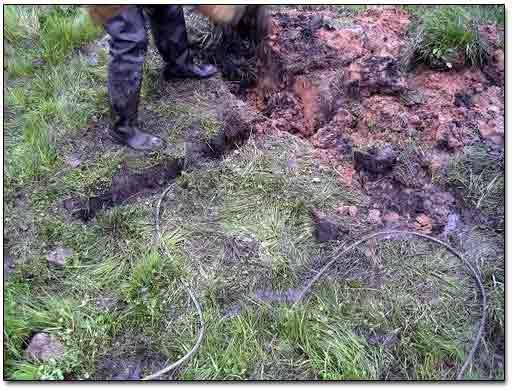 The plan worked very well - the "Land Cruiser" was back on solid ground and we were back in business in 20 minutes! To "Locating A Perfect Shelter" on Page 9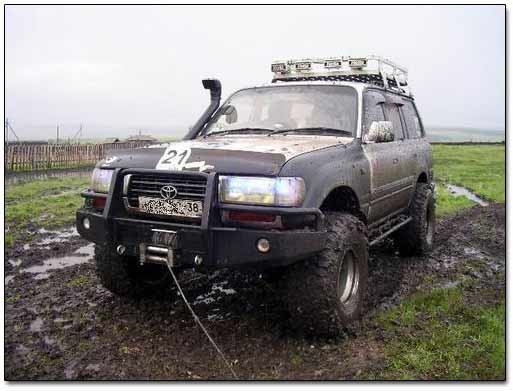 Number of pages: < Previous | 1 | 2 | 3 | 4 | 5 | 6 | 7 | 8 | 9 | 10 | 11 | 12 | 13 | 14 | 15 | 16 | Next >