Metal Detecting In Siberia - 2-Day Metal Detecting Trip To Manzurka (Story 9)
Tasting A Buryat's Delicacy
Our next stop was at the roadside cafe that served a delicious meal - a national Buryat's delicacy called "Pozy".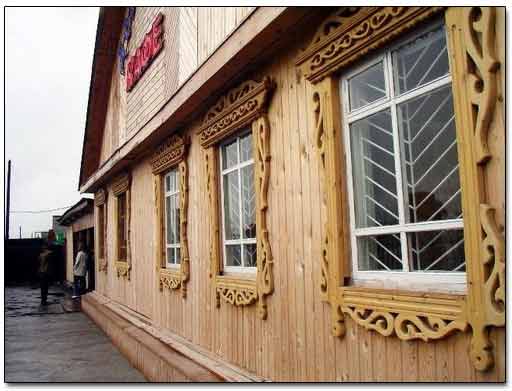 "Pozy" consisted of the ground beef stuffing that was baked inside the dough, with all juices kept inside, simple but tasty meal served with either soy sauce or mustard.
Yummy Lunch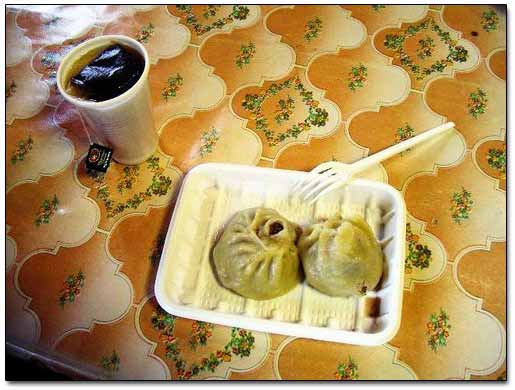 Irina and Rudolf Cannot Wait To Eat!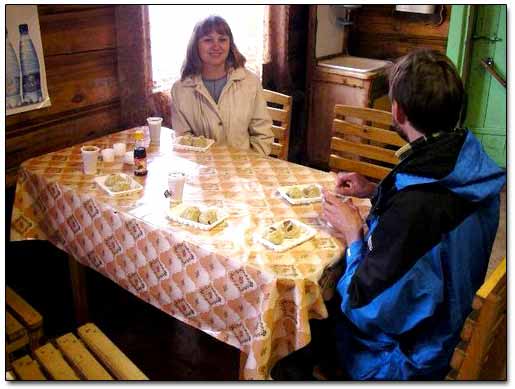 Enjoying a Cigarette After Lunch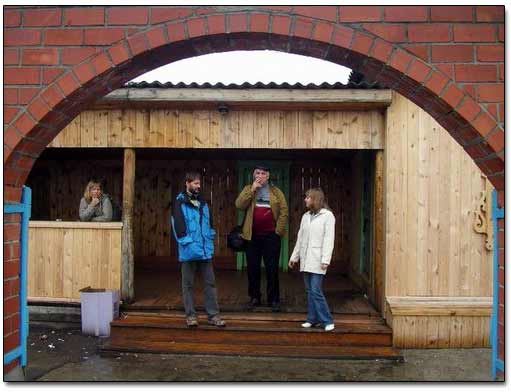 Traveling by car, or jeep or 4x4 vehicle, is one of my favorite things to do, so I did not mind to get out into the rain and fill up the gas tank.
Hitting the Pumps At the Last Gas Station For Next 100 Miles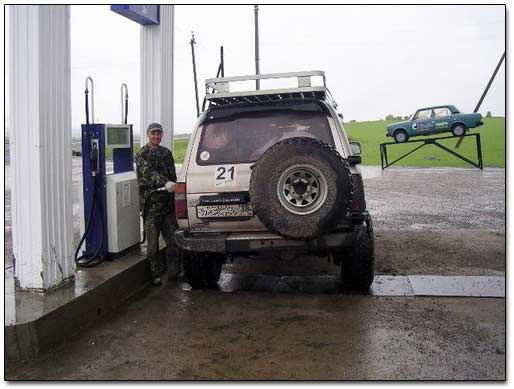 We travelled only a dozen of miles, when we noticed a person standing on the roadside. As we were aproaching him, he started flagging us down. The guy looked like a fisherman or a hunter. After Rudolf pulled over, the guy came to the window and ask us to help him and his fishing buddies in getting their army jeep that got stuck in a mud pool. I was thinking about this guy's great luck - not many powerful off-road vehicles equipped with winches would pass by on that deserted highway! So we followed the tracks down to the river. To "Winching Army Jeep Out" on Page 4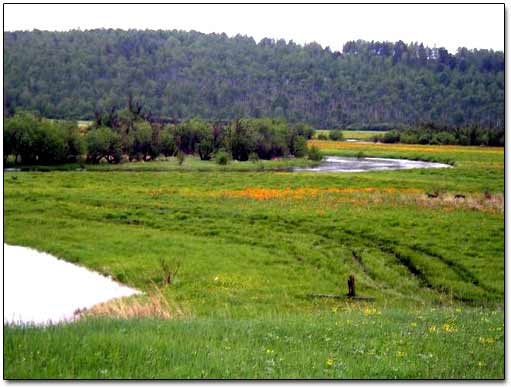 Number of pages: < Previous | 1 | 2 | 3 | 4 | 5 | 6 | 7 | 8 | 9 | 10 | 11 | 12 | 13 | 14 | 15 | 16 | Next >