Metal Detecting In Siberia - Trip To Manzurka (Story 9)
Recovering Old Coins and Relics
Finally, my next target was a coin, size of an American Half-Dollar!
It was another coin dated 1831 - 5 Kopeks.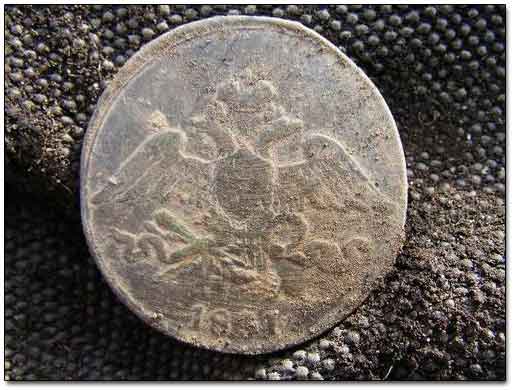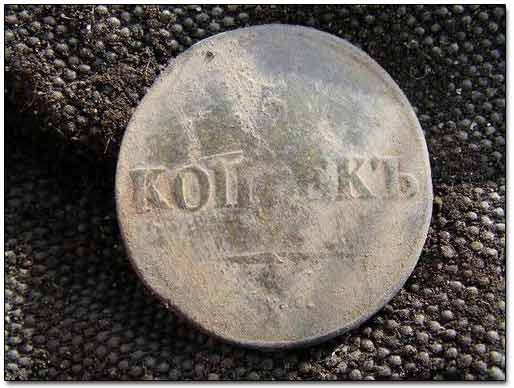 Nikolai was metal detecting nearby, and because he did not use the headphones, I could hear his metal detector's sounds of the targets he was encountering. Those were solid "beeps"! It looked like we hit a good spot.
Nikolai Is Metal Detecting Among the Shrubs of Stinging Nettle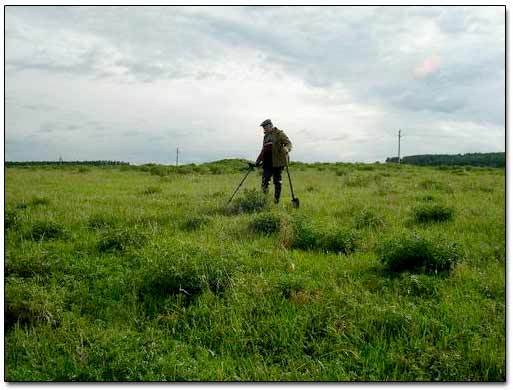 I dug up a couple of other targets.
Decorative "Whatsit"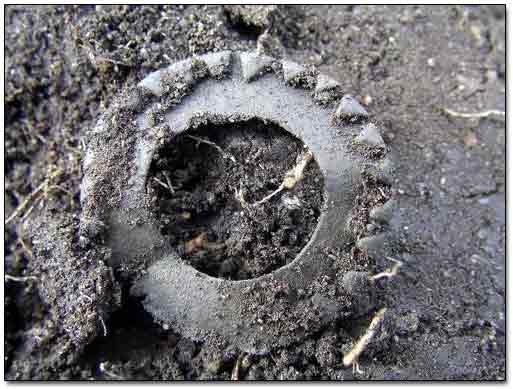 A Plain Coat Button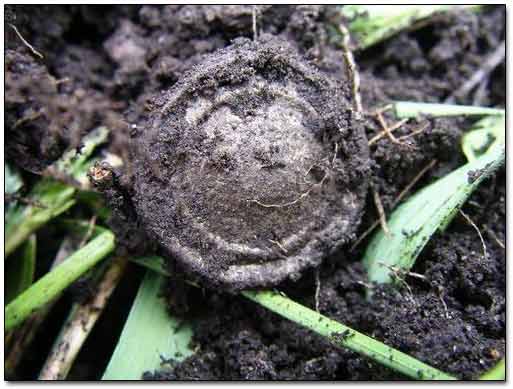 At this point, Rudolf was impatient to move on and suggested to drive up to the next village where we could get across the Manzurka river and explore the opposite bank. Everybody agreed and started getting ready for departure. Before I turned my machine off, I got a strong coin signal and was happy to unearth another "Masonic" coin that was similar and of the same year as Nikolai's.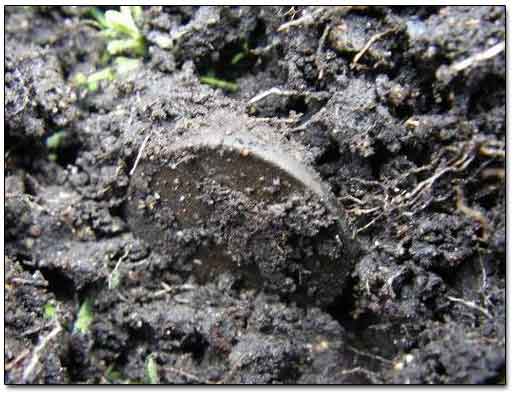 1831 2 Kopeks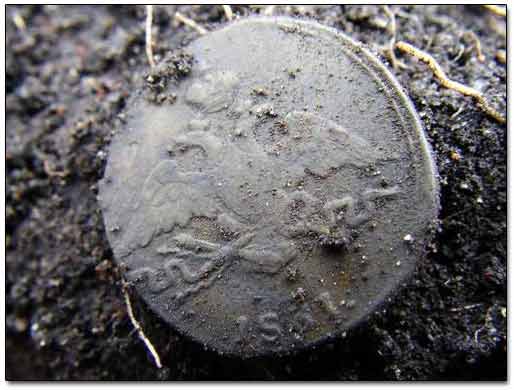 Number of pages: < Previous | 1 | 2 | 3 | 4 | 5 | 6 | 7 | 8 | 9 | 10 | 11 | 12 | 13 | 14 | 15 | 16 | Next >