Metal Detecting In Siberia - Trip To Manzurka (Story 9)
Locating a Perfect Shelter for the Night
We crossed the bridge onto another bank of the river and followed the road along the river-bed while looking for any signs of an old settlement. But all we could see were the remains of the Soviet collective farm.
Abandoned Water Tower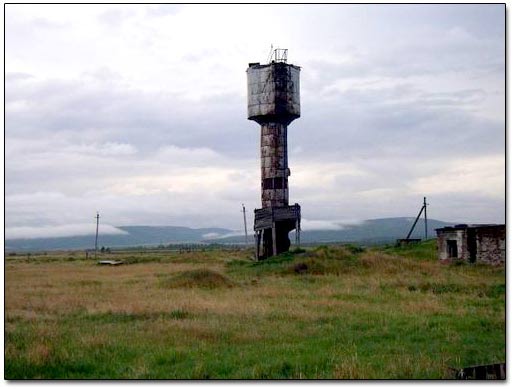 Now, it was getting dark and we had to think about finding a proper spot for settling down for a night. The rain continued to fall, and looking in any direction, one could see only wet grounds. So we kept on driving until...oh, boy, we came to a single-standing wood shack in the middle of nowhere! It was like a Godsend!
Lean-to in the Middle of Nowhere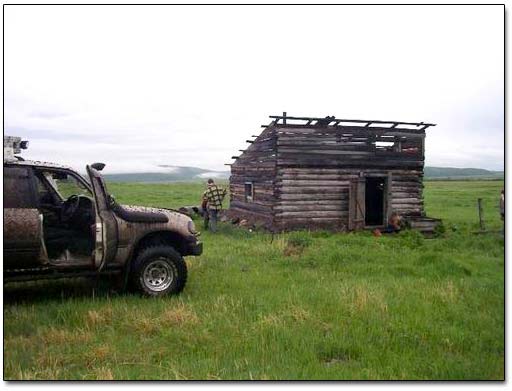 Not only there was an improvised wood stove made of bricks inside the shack but also enough firewood to keep us warm all night! We all were in "seventh heaven" (happy and content)!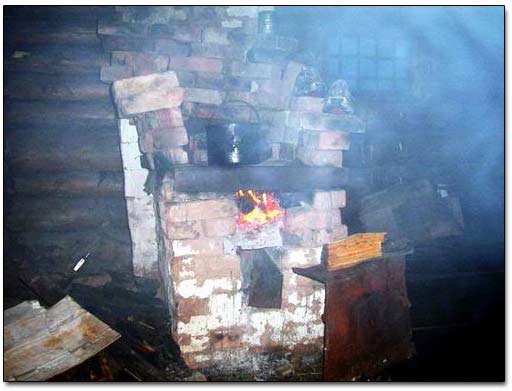 After we tidied the place up and settled, we decided to have a dinner party. Nikolai was more than prepared for the outing: he brought the folding table and chairs, a bottle of cognac, and a bottle of wine from home! Girls brought home-made delicacies, plus, we had tons of food we got at the supermarket - we were all set and as delighted as "the fleas at the dog show!" I could not remember a more festive atmosphere at any treasure hunting outing before.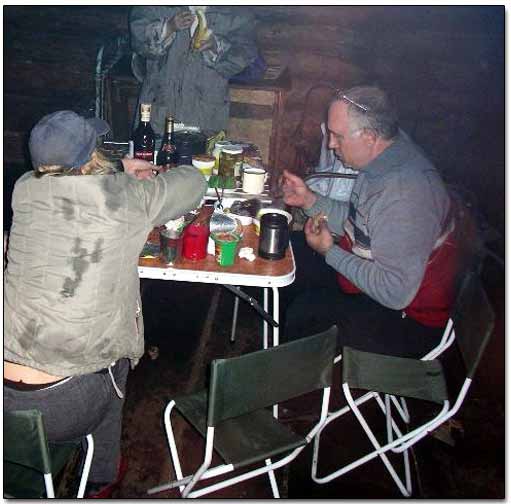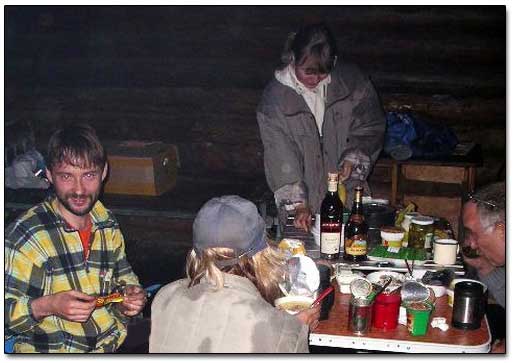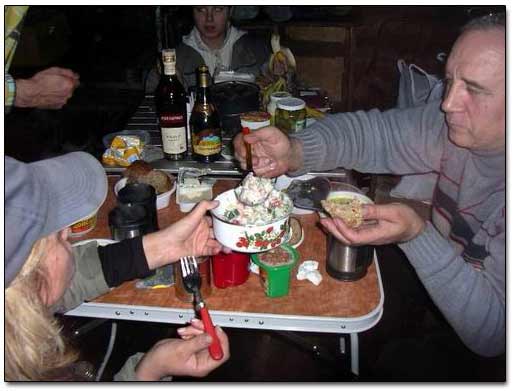 After our celebration of the adventurous day's happy ending subsided, we made our beds in a dry corner in the shack .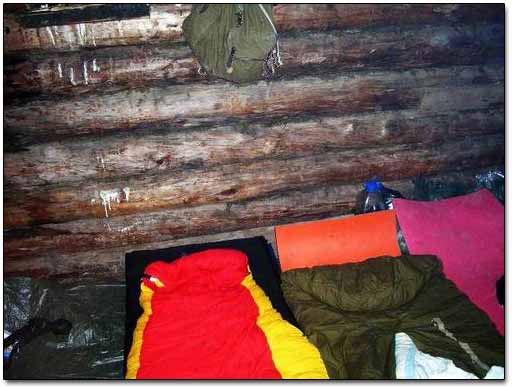 Everybody felt exhausted and, while telling each other their treasure hunting tales, gradually dozed off. To "Short Night Hunt" on Page 10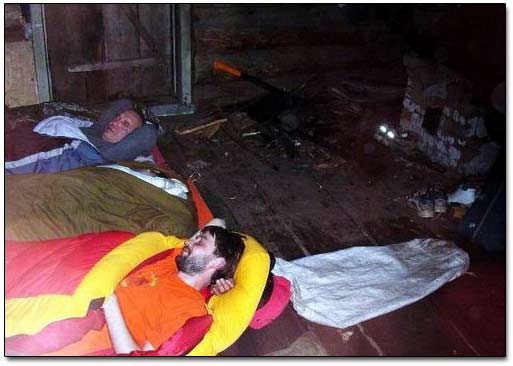 Number of pages: < Previous | 1 | 2 | 3 | 4 | 5 | 6 | 7 | 8 | 9 | 10 | 11 | 12 | 13 | 14 | 15 | 16 | Next >