Metal Detecting in Russia - Revisiting The "Virgin" Site
A good solid signal produced a very nice find - a medieval bronze fibula shaped as a bird.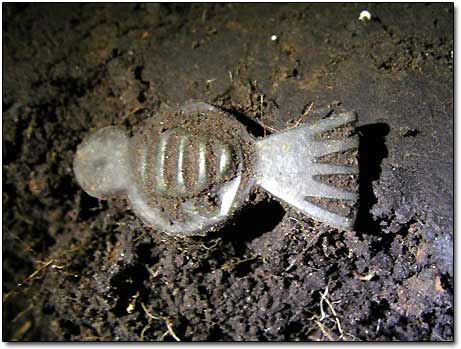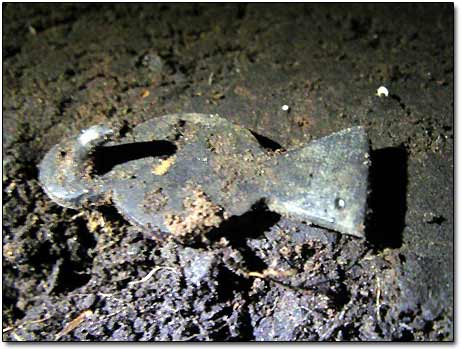 My next find was a part of vintage brooch.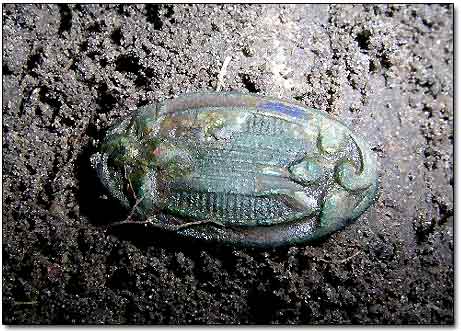 When Forrest came over, he looked very tired from excavating a lot of old trash. He finally decided to get some z's. He promised me to show his finds in the morning and left. I wanted to stay a little longer just to finish detecting the productive spot that I had discovered. My decision proved to be right as I got a high-pitch-tone (high conductivity) signal. When I dug up a solid metallic plate of square shape, at first, I could not tell what it was. After brushing the dirt off the object, I noticed a double-headed eagle, a symbol of Russian monarchy, on one side. I realized that I recovered a nice relic - a Russian Tsarist Army uniform belt buckle, circa 19th century.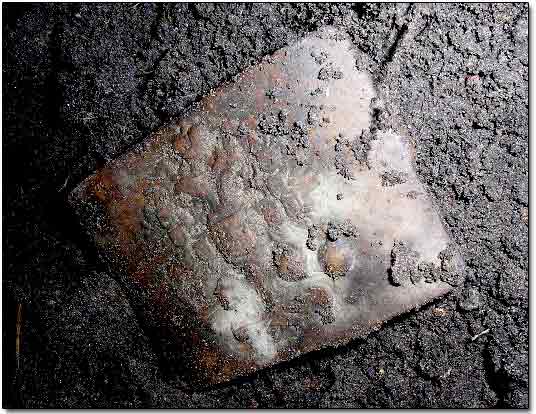 Russian Imperial Double-Head Eagle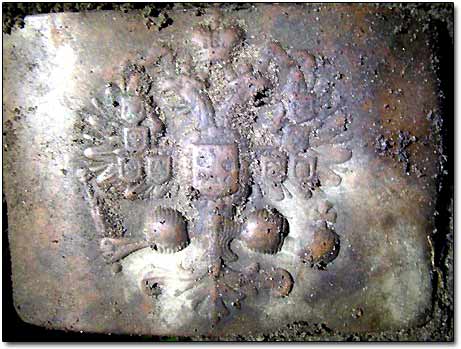 Back of the Brass Buckle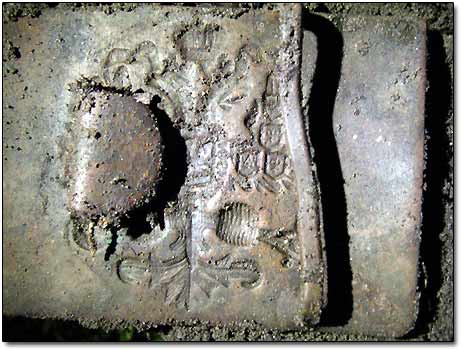 Pre-Dawn Hours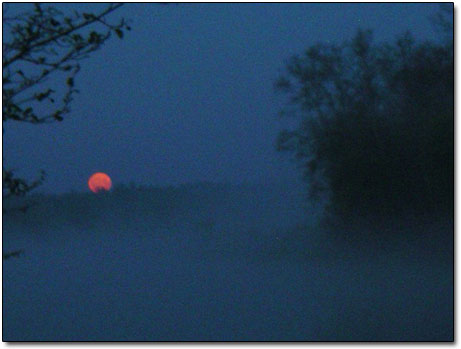 Morning Dew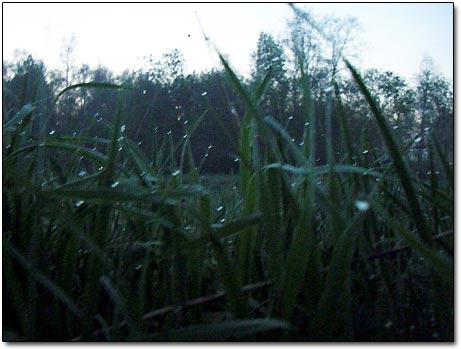 It was great to finish my successful night hunt with a nice buckle. The dawn was coming, and the grass was covered with morning dew. I called it a night and returned to the camp to get some good sleep.
Number of pages: < Previous | 1 | 2 | 3 | 4 | 5 | 6 | 7 | 8 | 9 | 10 | 11 | 12 | 13 | 14 | Next >