Metal Detecting in Russia
Treasure Hunting in St. Petersburg Region - Revisiting The "Virgin" Site, page 14
We were metal detecting non-stop for the entire afternoon. The results were beyond our expectations: 42 coins, number of buttons and relics - a nice haul of "leftovers." I had no doubt about the finds which this "virgin" site would produce next spring.
All Finds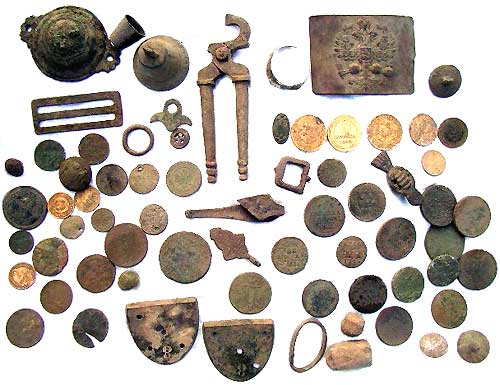 Up Close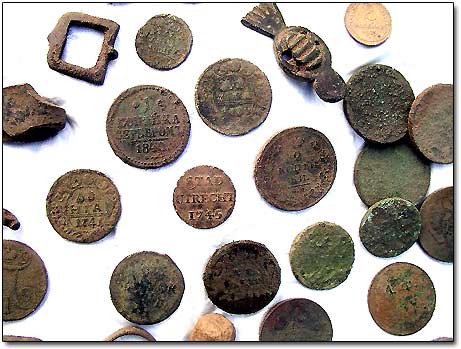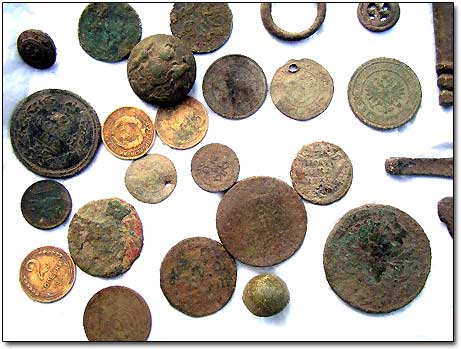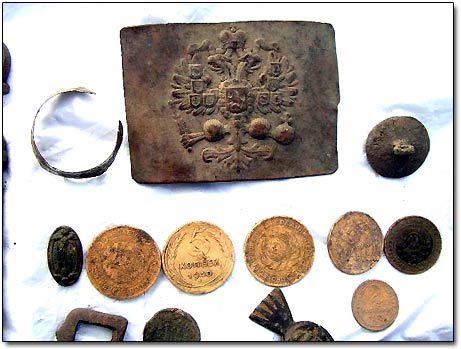 Identical Heel Plates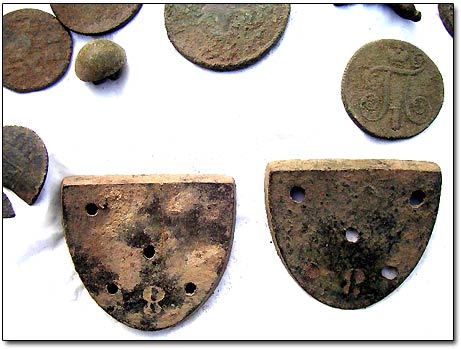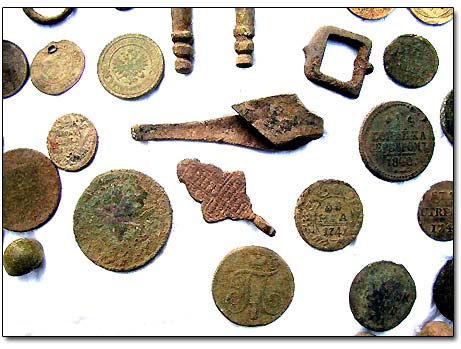 A Nice Stirrup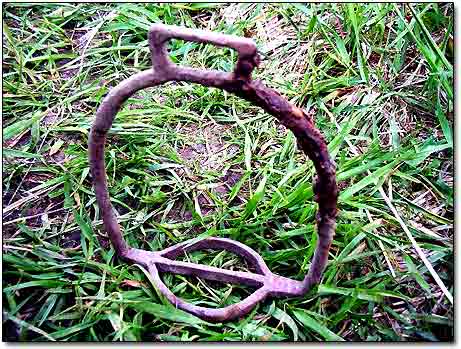 No doubt, it was a great metal detecting hunt! Forrest and I recovered 50 % of the total amount of coins that were found during the first visit to the site. But the thought of how many coins were still buried at this spot would drive me crazy. Statistically, if at least one coin was lost in one year, there should be over 300 coins found! So far, only a half of that was recovered.
Hypothetically thinking, if three coins were lost each year for 300 years... The iron junk, masking the rest of the treasure load, would be the only obstacle to the full recovery of coins and relics. This problem could be easily solved by hiring a plow (for a bottle of vodka). Forrest and I discussed that. Hey, there is always tomorrow!...
Happy Hunting!
White Night in St. Petersburg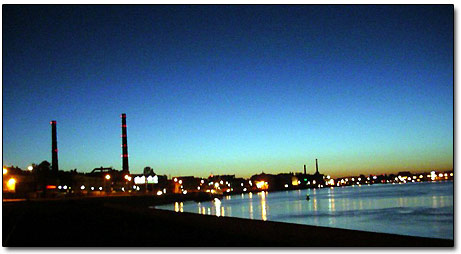 If you would like to recommend this metal detecting story to everyone, please click the button:
Number of pages: < Previous | 1 | 2 | 3 | 4 | 5 | 6 | 7 | 8 | 9 | 10 | 11 | 12 | 13 | 14 |
Detecting In Russia page | All My Stories directory | MetalDetectingWorld Home