Treasure Hunting in Ukraine (Story 2), page 1
Crossing B.C. Time Barrier with Metal Detecting Finds at Medieval Market Place
My Kievan treasure hunting buddy Dimitry invited me to come to his home town Skvira for a weekend. Located 150 km south-west of Kiev, the city of Skvira was established in 1390 and was completely destroyed at the end of the 16th century and rebuilt later.
During the 1340s the Grand Rabbi Isaac Twersky (of the Chernobyl dynasty) settled in Skvira. In 1736 it was mentioned as a village leased by a Jewish lessee. The Jewish community was primarily engaged in the trade of grain and other agricultural products.
Map Shows All Major Archaeological Sites in Kiev Region
In 1897 there were 8,910 Jews (49.5% of the total population) in Skvira. During the Civil War in 1920s, Jews suffered severely from belligerent armies and during the pogroms which frequently occurred, several hundred Jews were killed. The number of Jews decreased considerably and in 1926 there were only 4,681 Jews (33.6% of the population) remaining.
Under the Soviet regime the religious and communal life of the Jews of Skvira was dissolved. The German troops entered the town in September 1941, 1,000 Jews who did not succeed in escaping were murdered. The Twersky hasidic line emanating from Skvira eventually settled in the U.S. where they founded their own township called New Square (Skvira) in Rockland County, New York.
At 6 am on Saturday morning, I loaded my backpack into taxicab and traveled across the entire city of Kiev to the designated bus stop, from which a small bus would take me to Skvira.
The City of Kiev is Waking Up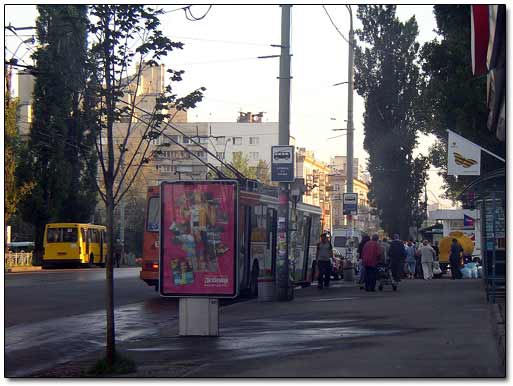 Other Commuters Waiting for the Bus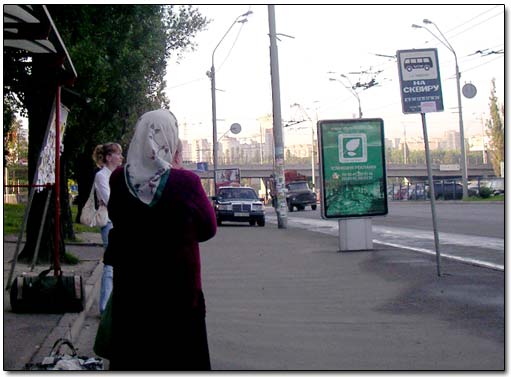 Last Minute Before Departure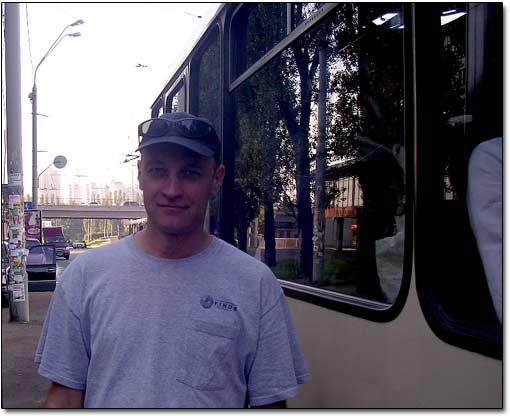 On the Way to Skvira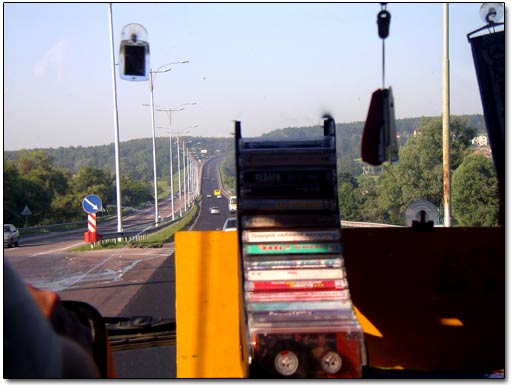 The bus approached the city limits of Skvira in one hour and a half.
A Traditional City Sign With Coat Of Arms and Date the City Was Founded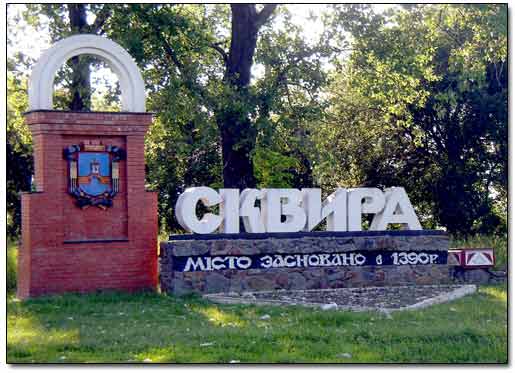 Number of pages: | 1 | 2 | 3 | 4 | 5 | 6 | 7 | 8 | 9 | 10 | 11 | 12 | 13 | 14 | 15 | 16 | 17 | 18 | 19 | 20 | Next >