Crossing the B.C. Time Barrier at Medieval Market Site (Story 2)
Dmitry found an ancient coin that we could not identify.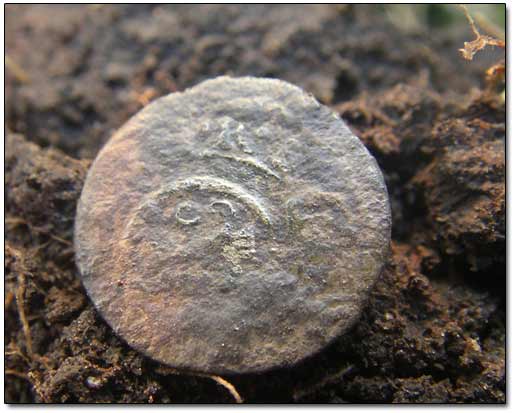 Now it was my turn to unearth a cool old coin! But the day was over, it was getting dark fast, and we still had to get back to Skvira somehow. Dmitry and Aleksei were asking me to "wrap it up."
As a matter of fact, after they waited for me for a while, they began walking towards the highway. That was when I got a great signal! Being in the hurry, I did not carefully cut the soil plug out, rather I vigorously dug up the hole and started scanning it for a signal. There was none in the hole! I scanned the dirt pile, there was no signal in it either! It was already dark.
I wished I had my head-lamp with me, but it was in my backpack - I had no time to get it. Suddenly, a bad thought entered my overexcited mind. I slowly looked at my shovel and my heart sank.
A silver coin was bent over the shovel's sharp blade!!! I could not move for a moment. After so many years of metal detecting, I had finally done the worst! The coin just fell off the blade on the ground.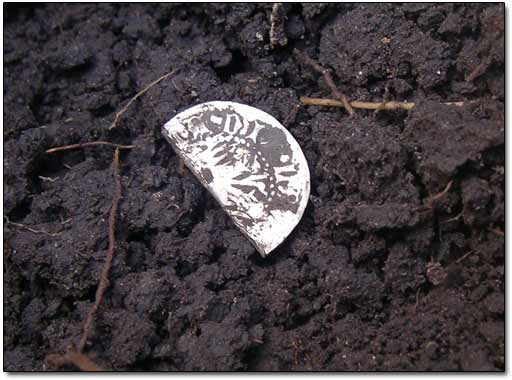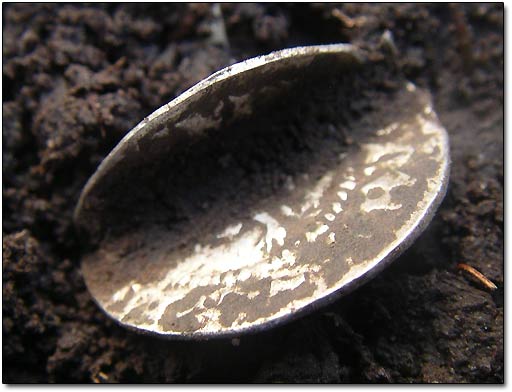 Even though I knew I had already ruined the valuable coin, I carefully unbent it at Dmitry's place later that evening. It turned out to be one of the rare coins, a silver 1386 Half Grosz of Lvov (a city in the western Ukraine).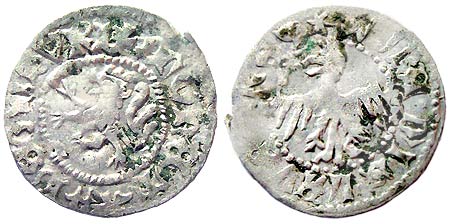 I was still pleased with all finds. This was certainly a great metal detecting site and I could not wait until next day to return there and find more cool stuff!
Finds of the Day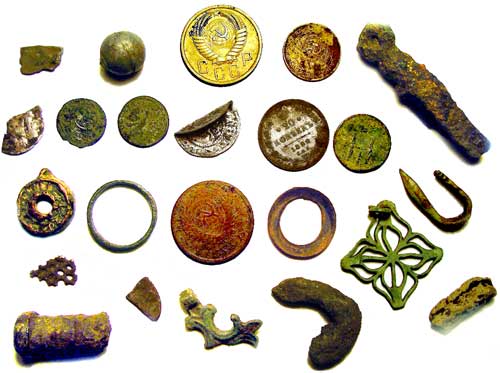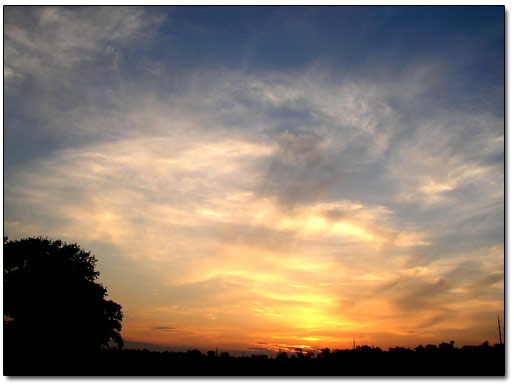 Number of pages: < Previous | 1 | 2 | 3 | 4 | 5 | 6 | 7 | 8 | 9 | 10 | 11 | 12 | 13 | 14 | 15 | 16 | 17 | 18 | 19 | 20 | Next >