Crossing the B.C. Time Barrier at Medieval Market Site (Story 2)
DAY TWO
Early in the morning, I called up my American friend Bob from Virginia who resided in Kiev. He came with his family to Ukraine to do some work. Not only he brought to Kiev his minivan, but also his metal detectors. Over a year, he made acquaintances with a few local treasure hunters and, detecting with them, accumulated an interesting assortment of relics, though none of those relics were older than 18th century. Bob was eager to find something ancient. This was the best opportunity for him!
I told Bob about my finds and invited him to come over and join us in detecting. In an hour, Dmitry and I were meeting him at designated place.
Bob and His "Voyager"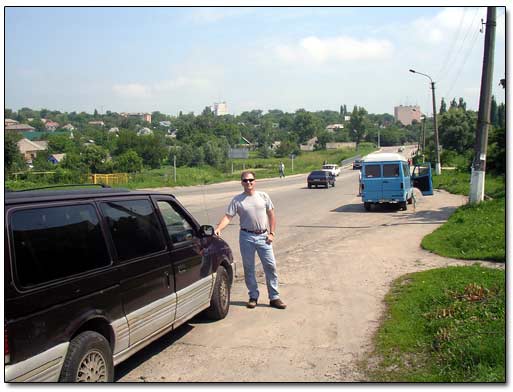 Now we had a team - Aleksei, Sergei, Dmitry, and Bob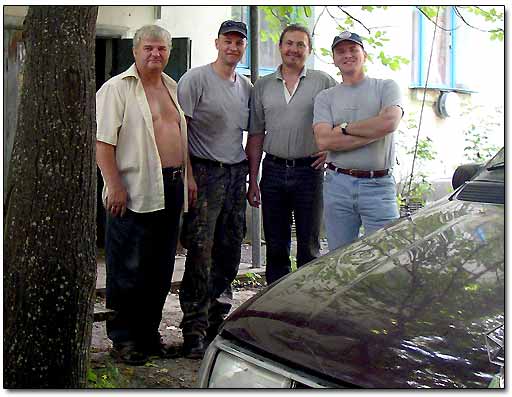 In no time, we arrived to the site and started getting ready for fun.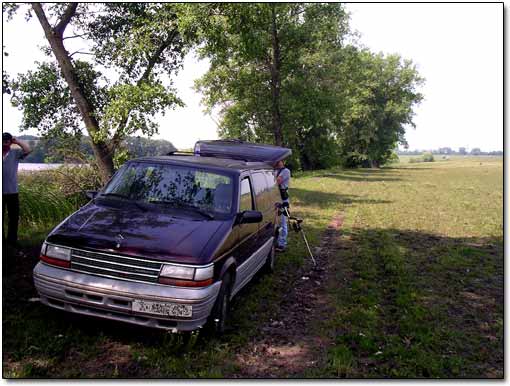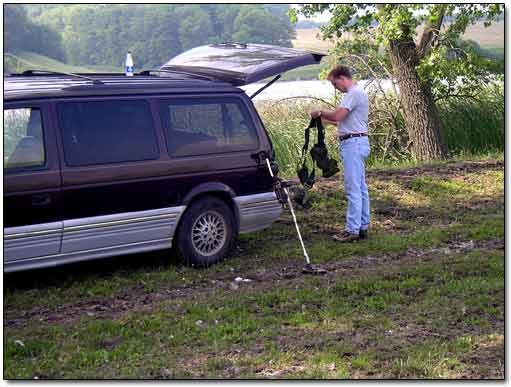 We even looked like a team - all wearing the same gray colored t-shorts!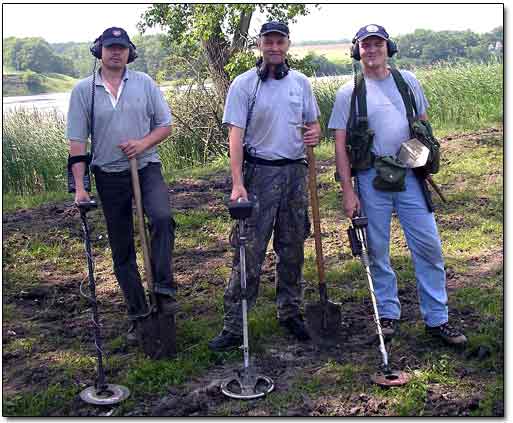 First we had to wait a little as the herd of cows was taking its routine way to the pasture.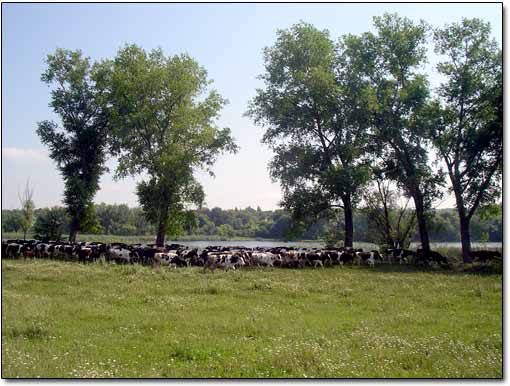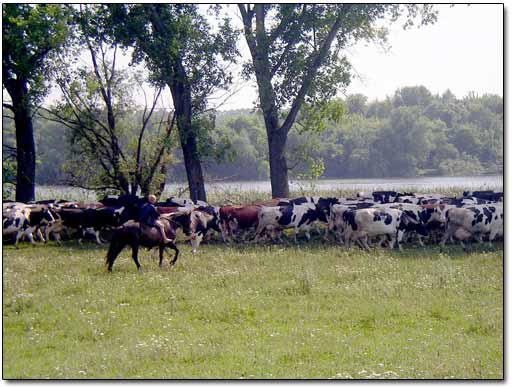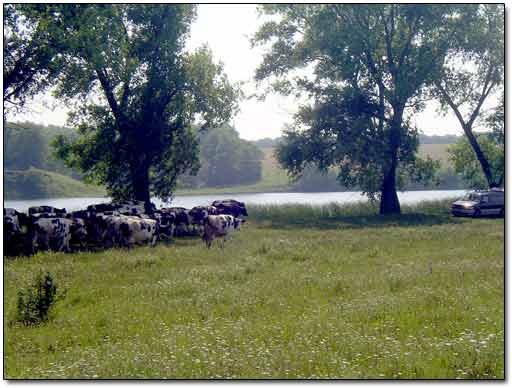 Number of pages: < Previous | 1 | 2 | 3 | 4 | 5 | 6 | 7 | 8 | 9 | 10 | 11 | 12 | 13 | 14 | 15 | 16 | 17 | 18 | 19 | 20 | Next >