Crossing the B.C. Time Barrier at Medieval Market Site (Story 2)
Stork in its Nest - a Typical Scene in Ukrainian Villages and Towns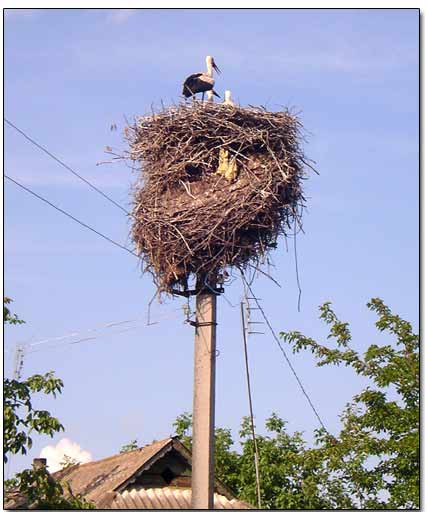 A Tiny Grocery Store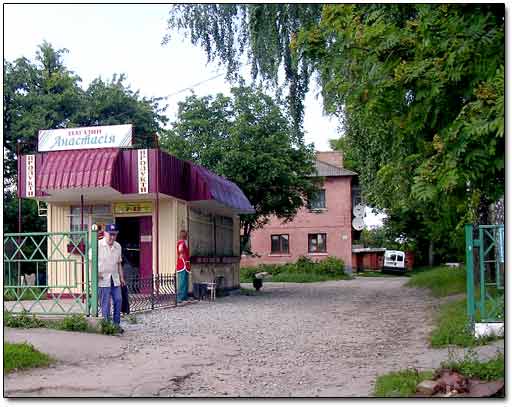 I stayed with Dmitry's relatives in this apartment building for a weekend.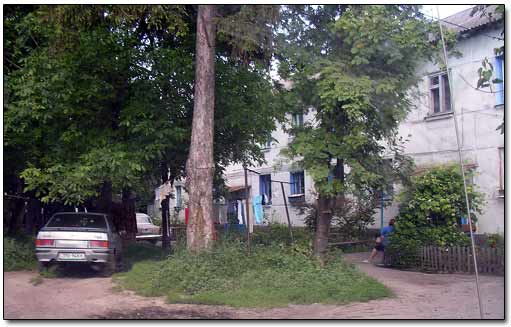 While Dmitry's mother in law was treating me with a hearty lunch, Dmitry was telling me about our metal detecting plan for that day. He described a fantastic site near Antonov village, 20 km away from Skvira, which he discovered not long ago. Most of his finds were iron relics dated back to Chernyakhov Culture (2nd-5th centuries) and Kievan Rus (AD 1100 - 1400), like these awesome knife blades he dug up there.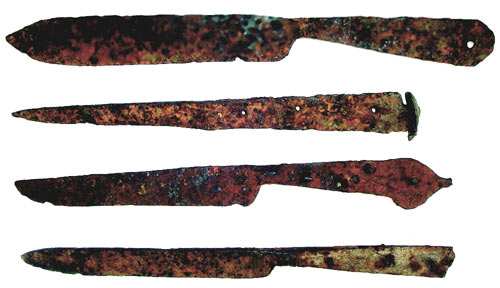 Before going to that location, Dmitry wanted to explore another spot, on the opposite end of that village where a couple of the 13th century settlements supposedly were situated according to the Archaeological map. Now there were just abandoned fields along the river. Without wasting any more daylight, Dmitry, his father in law Aleksii, and I loaded into their friend's car and left for the village Antonov.
Sergei and Dmitry in the Back Seat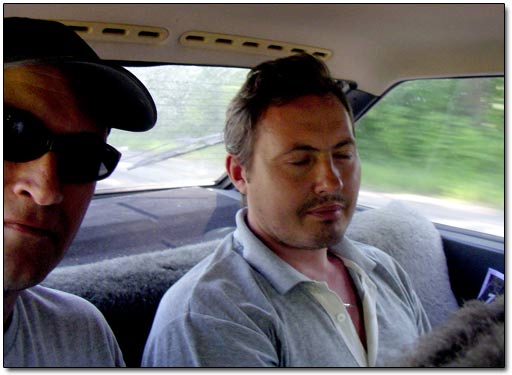 Number of pages: < Previous | 1 | 2 | 3 | 4 | 5 | 6 | 7 | 8 | 9 | 10 | 11 | 12 | 13 | 14 | 15 | 16 | 17 | 18 | 19 | 20 | Next >