Metal Detecting Medieval Coins " Jewelry at Market Place (Story 2)
I began carefully listening to the "broken" signals and soon was rewarded with a silver coin too.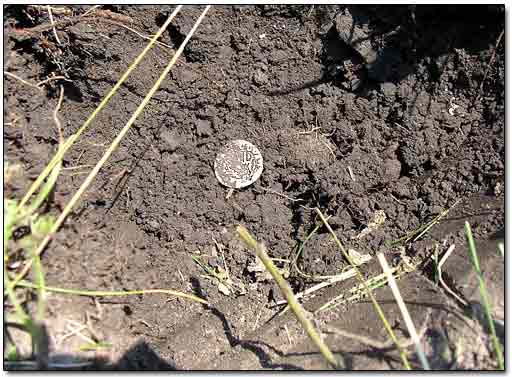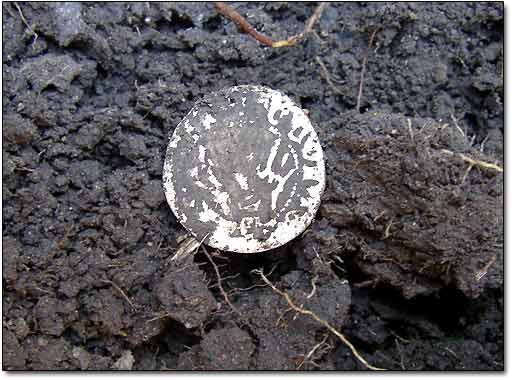 Silver 1446 Half Grosz Minted in Poland During the Rule of Casimir Yagelonchik (Polish - Lithuanian Kingdom, 14-18 centuries)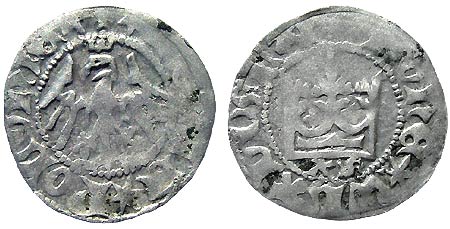 The reason that the silver coins of this type did not give out a "solid silver" signal was their thinness. I noticed that the cursor on the Explorer's display would register in the Pull-Tab area.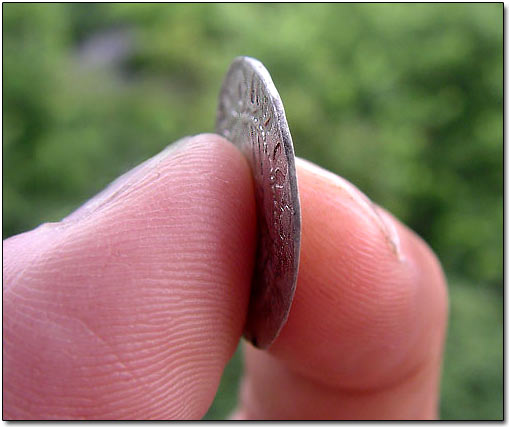 Meanwhile Dmitry found a nice belt buckle, circa 5th century (Chernyakhov culture).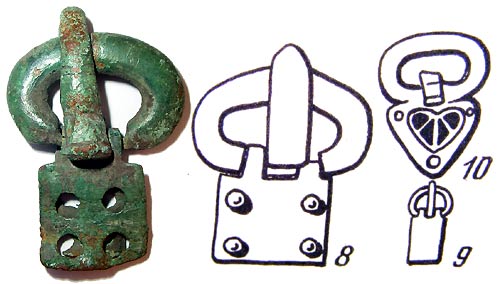 Unfortunate for Bob, he could not find anything remarkable, just fragments of rusty iron and aluminum wire. I moved to a different part of the field and recovered a nice medieval ring.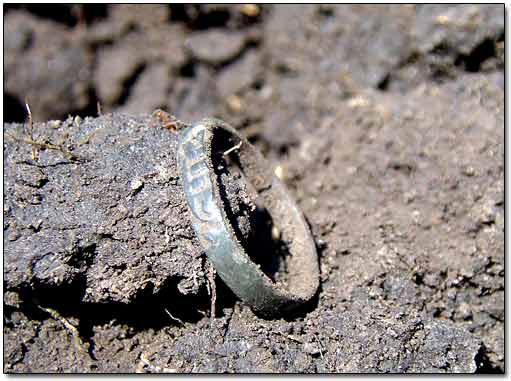 The inscription on it was impossible to make anything out of it.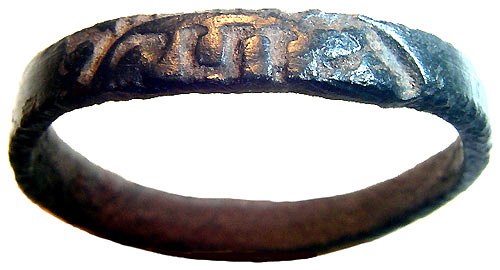 Number of pages: < Previous | 1 | 2 | 3 | 4 | 5 | 6 | 7 | 8 | 9 | 10 | 11 | 12 | 13 | 14 | 15 | 16 | 17 | 18 | 19 | 20 | Next >