My Best Metal Detecting & Relic Hunting Finds
Bronze Statue "Psyche" by French Sculptor Louis Auguste Moreau, circa 1882
"The art of treasure hunting" proved to be more than a mere expression for me one day. The last thing I expected to find at the site of a ghost town somewhere in Dutchess County, Upstate New York, was a beautiful bronze statue - a reproduction of the famous sculpture created by the French artist Louis Auguste Moreau.
Subsequent research identified the figure as a Greek maiden Psyche from Greek mythology, and dated the work to 1882. The statue was produced by Aizelin at the Ferdinand Barbedienne art studio in Paris in the late 19th century.
Lovely Lady In Bronze (a dollar coin and other coins were placed for size comparison)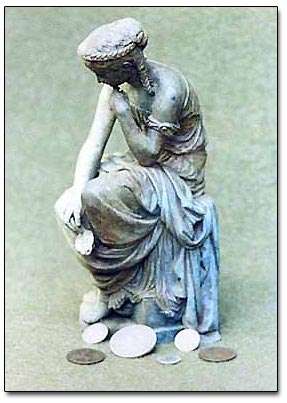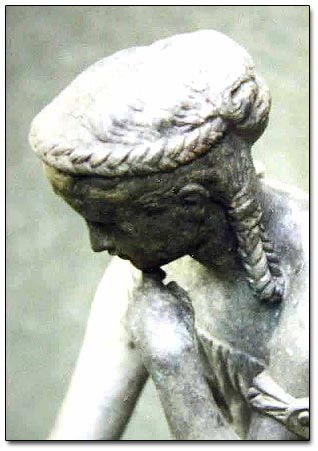 The Intricate Details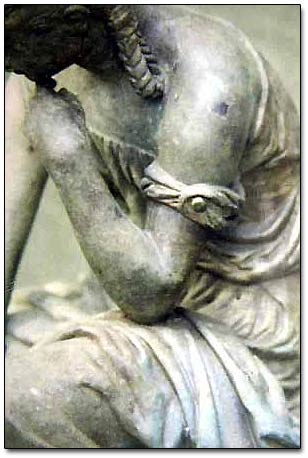 The Roman Oil Lamp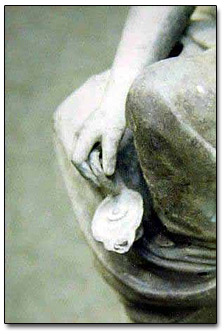 An Engraved Signature of Famous French Sculptor Moreau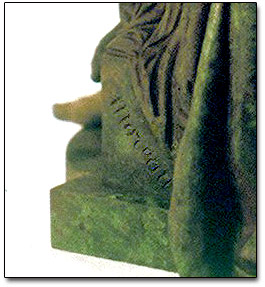 This remarkable metal detecting find was a winner of the 1997 Best Finds Competition in Western & Eastern Treasures magazine (W&ET, March 1998, volume 32, p.39).
My full relic hunting story can be read on the Discovery of Exquisite Bronze Statue in Ghost Town page.
My Best Finds Page | Best Finds of Other Treasure Hunters Worldwide | MetalDetectingWorld Home