Scandinavian Tortoise Fibula of Viking Era - One of My Best Finds
Metal Detecting in Northern Russia is very difficult due to the rough terrains, impassable forests and zillions of mosquitos. All that did not stop me from venturing into the areas that had been mystified and abandoned by treasure hunters. After studying a couple of medieval maps, I discovered a promising spot - a site of the 16th century village on the shores of Ladoga lake in Karelian Isthmus.
Fortunately, the site was not under crops, it was just a grass field, and a big part of it was mowed! After digging a numerous coins on a first visit, I realized that I hit a "virgin" site. Subsequent visits resulted in a number of relics that dated back to the medieval times. I nominated one find "the best" for its rarity and origin - bronze tortoise fibula, circa 8-11 A.D. (Viking Era).
Scandinavian Tortoise Fibula, ca. either Viking Era (AD VIII-XI) or Late Iron Age (AD XI-XIII)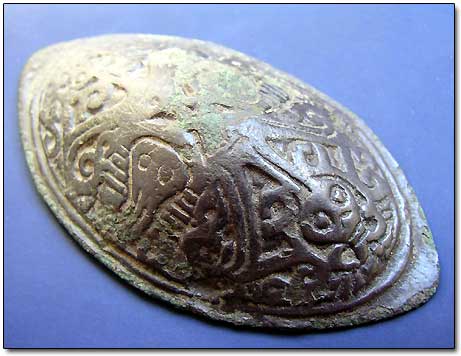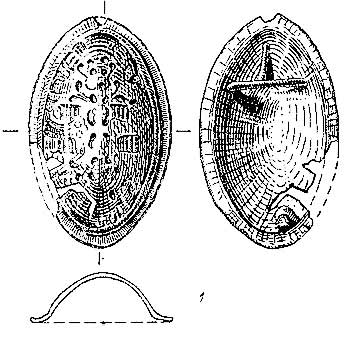 First, I did not know what I discovered. So I e-mailed my find's picture to my fellow treasure hunters in the Northern Europe and Scandinavia and asked them for any information on the "brooch."
I received an e-mail from a Norwegian treasure hunter:
"Every oval brooch dates from the merovingian time through Viking era (ninth - 11th century). Certainly it is an oval brooch, indeed looking at the front and rear. The earliest ones have often one shell.
Later in Viking era these evolved into two-layer shells with lovely patterns and knobs, often gilded. One believes that the engraved oval brooches are the oldest, dating approximately 600 AD. Yours is an engraved type. I would believe it to be 600-700AD."
Picture from Attachment: Table for Jewelry in Viking Era, circa 750-1030 AD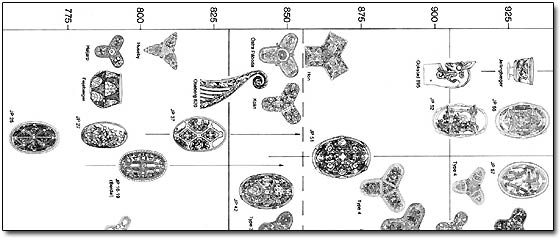 Now I got a few good leads for my research. The rest was easy. Here is what I found:

"The Scandinavian Brooches, or Fibulae, of the Viking period (AD 800-1050) were oval and convex, of a safety-pin type, somewhat in the form of a tortoise, found in many female graves from the Viking Age. Viking Women's Fibulae were usually characteristic of a particular Culture. Scandinavian Women wore Oval (or Tortoise) Brooches to fasten an overdress or apron."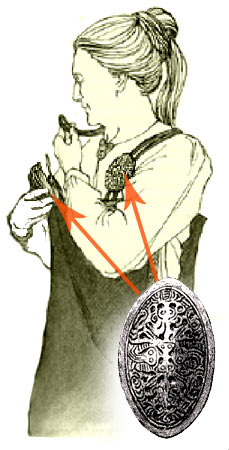 The Tortoise Brooches themselves were sometimes chained together. These chains suspended from the pair of brooches also supported utilitarian objects such as tweezers, ear spoon, scissors and a saex. Sometimes the brooches suspended necklaces of beads of glass, amber or jet.
Right after I posted this story, I received an e-mail from a fellow treasure hunter Ossi in Finland:
"Those kind of oval brooches were typical decoration for Karelian women at late iron age 1000-1200. It was obviously copied from Vikings, but I believe this is Karelian because it is found at the heart area of Karelian tribe. At the time your brooch was made, Karelian tribe lived its most prosperous times, they even attacked Sigtuna, a capital of Sweden at that time. According to Eric's chronicle (the oldest Swedish chronicle), they burned and plundered the city and killed the Arch Bishop in 1187. They were still pagans at that time, soon after they were converted by Novgorod. Karelians also attacked several times against other Finnish tribes, especially after they got under Novgorod's command."
According to the archaeological book, "Tortoise Fibulae range from elaborate double-shelled brooches with openwork outer shells, often further decorated with silver wire, to bronze-cast, single-shelled brooches, which were mass-produced, and often crudely decorated."
Fibula's Details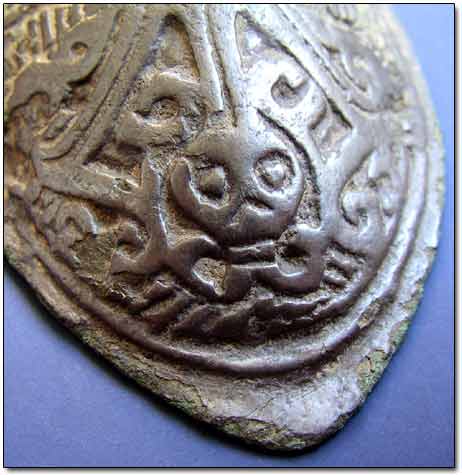 Image of Octopus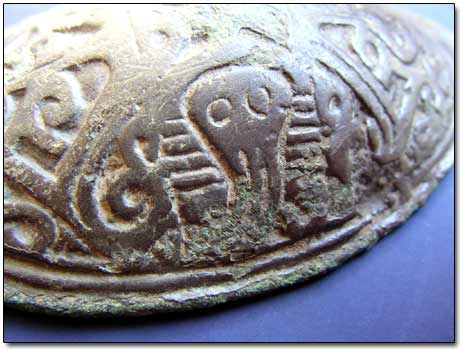 Fibula's Back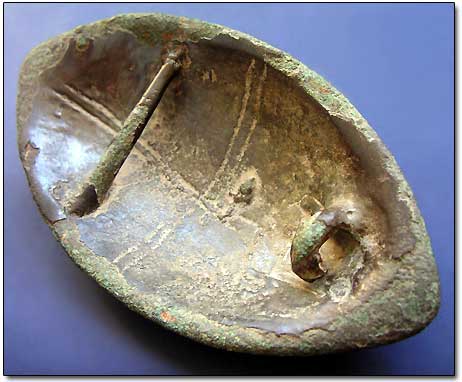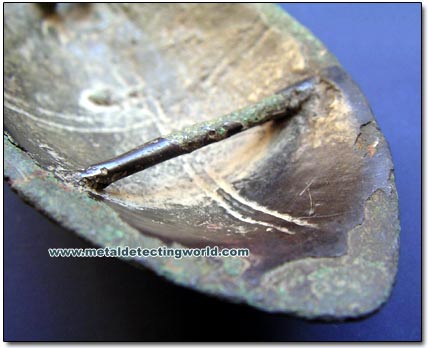 A Hook for Safety-Pin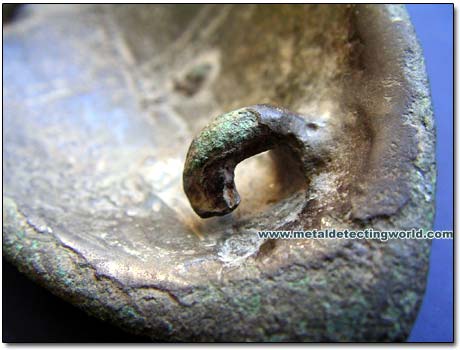 Such fibulae occur in Scandinavia, northern Scotland, England, Ireland, Iceland, Normandy and Livonia. The geographical distribution of these peculiar brooches indicates the extent of the conquests of the Northmen.
Only 26 fibulae of this type, oval and convex - somewhat in the form of a tortoise, have been recovered in Finland and Russian Karelia so far. I got the 27th!
To find out about my treasure hunting adventures on Karelian Isthmus, you can read my full story Metal Detecting in Karelia.
Back to My Best Finds page | MetalDetectingWorld Home