Metal Detecting Trip To the UK
Treasure Hunting in the Wyltshire
Seeing the old English history was exciting but I was itching to "touch" it. On the next day, which happened to be sunny and clear, I finally assembled my Explorer XS and walked to the field; its owner's permission had already been received.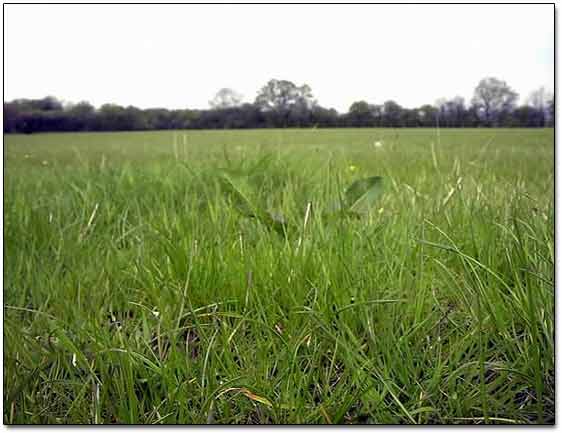 Back To Metal Detecting Fun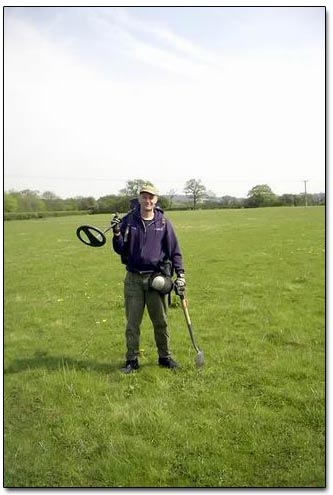 It took me a short while to tune my machine according to the soil conditions. The signals were scarce but good; like the one that produced what I thought would be a coin.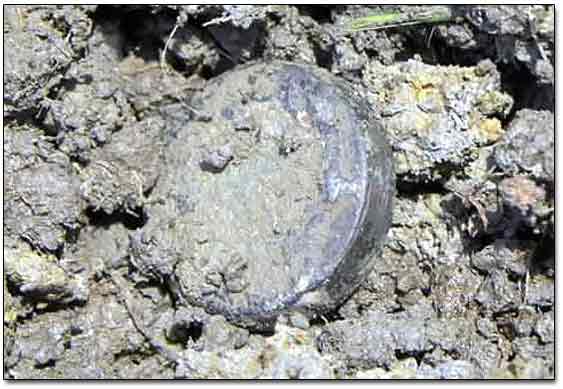 A Royal Weight From the 19th Century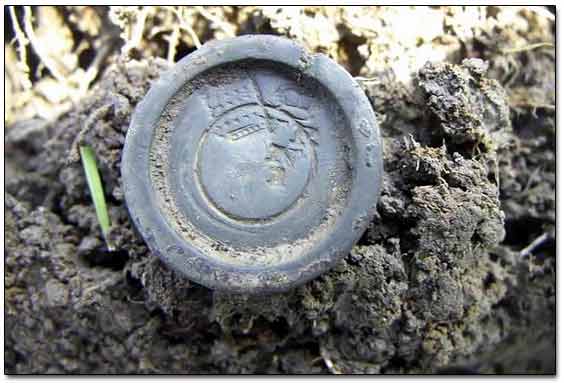 In fact, this photo helped a Canadian detectorist identify his find. On November 11, I received an e-mail from David in Nova Scotia:
"Hi Sergei, I got out metal detecting last night in a field here in my town and found a small brass/bronze disc. I didnít know what it was but kept it anyway just to have a better look it at home. When I examined it I found it had some symbols inside the cupped area but I could not tell what I had so I put it in my items of curiosity box. This morning I was looking at your web site and, low and behold, there it was, and I was not even looking for it. You found one in a field in England, amazing. Turns out it is a 19 century royal weight (attached is a photo of it). I do not have a digital scale yet so I can not give the exact weight. I am not sure but think that the symbols might represent the weight, but I am not positive.
The item was located in a field in Berwick, Nova Scotia, Canada on Nov. 10, 2011. I have just started to go over this field with my Garrett AT Pro metal detector so I may find some more of these in the future.
Thank you for your very informative web site.
Dave
Berwick, NS, Canada."
David's Find - a Royal Weight (next to a 25-cent Canadian coin for size comparison)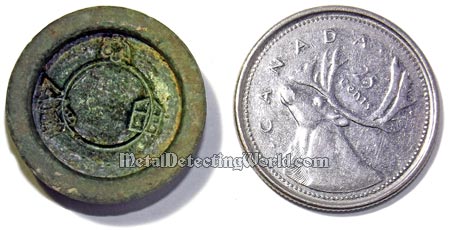 Location of David's home town Berwick in Nova Scotia, Canada, on Google Map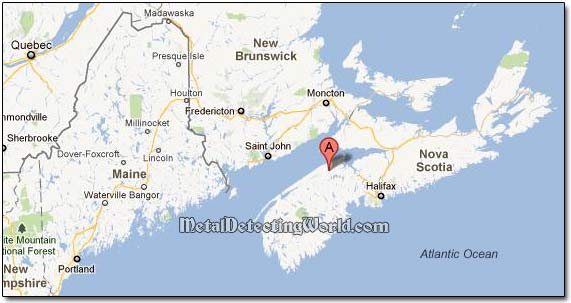 ...Back to my story: then, out popped a King George copper.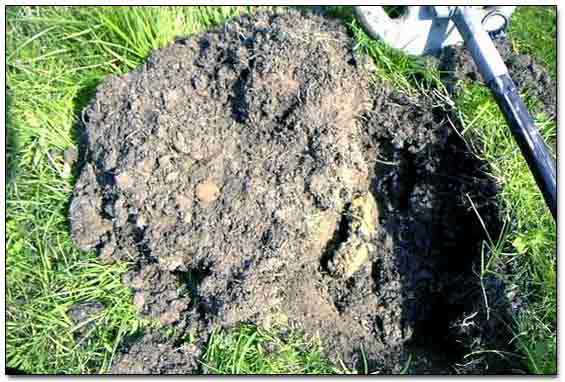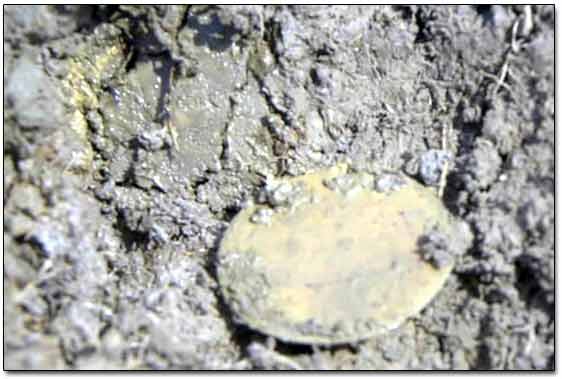 Next Target Was A Brass Ring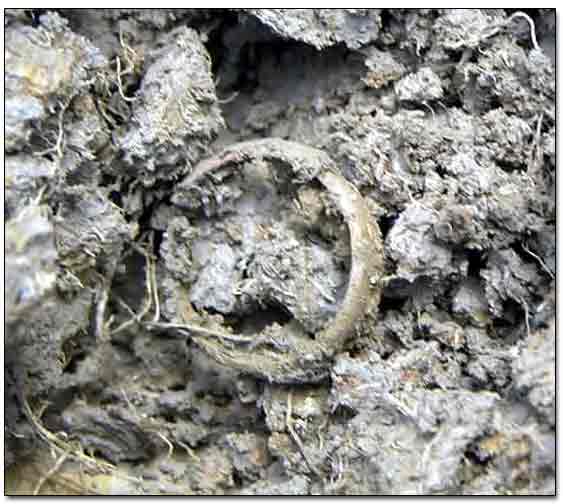 Number of pages: < Previous | 1 | 2 | 3 | 4 | 5 | 6 | 7 | 8 | 9 | 10 | 11 | 12 | 13 | Next >