Searching Former Village Kozheritsy Site, p.4
Like in Gambling, The Surprise Factor Will Keep You Going 500 mph At The 500 Years Old Site
After lunch, I decided to search a different spot in the field and chose a right side of the hill where the grass was not that bad. I decided to dig everything but nails- the way I metal detect in Upstate New York. More coins started popping up.
A German Soldier Probably Dropped This German 1943 1 Reichspfennig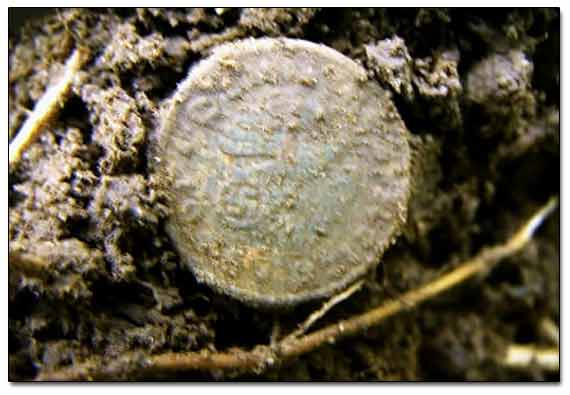 1769 1 Polushka (1/400 of Rouble)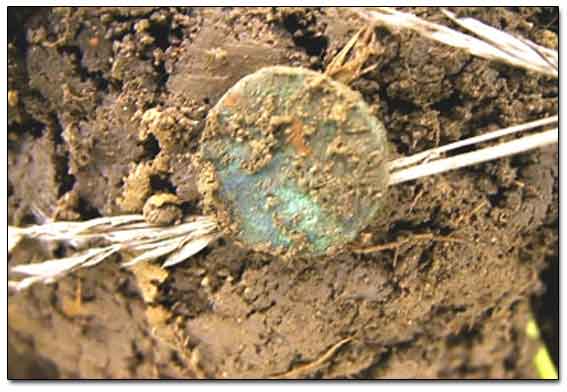 After It Was Cleaned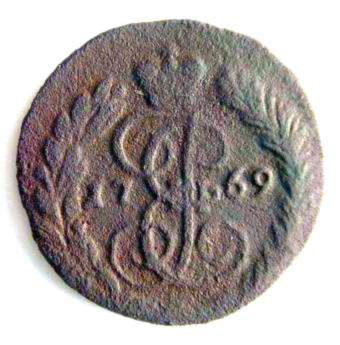 It was time to take a break and rest somewhere under the shade. The temperatures rose up. But I did not want to stop searching and lose the momentum. I just drank lots of water. Next find was a surprise to me: an old medal!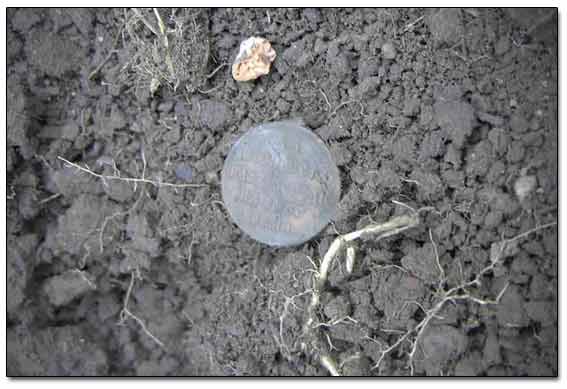 This medal commemorates Russian soldiers who fought in the Japan War (1904-1905). It reads: "Let the Lord Ascend You At the Right Time."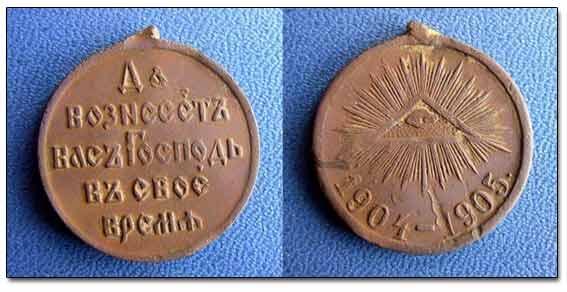 Number of pages: < Previous | 1 | 2 | 3 | 4 | 5 | 6 | 7 | Next >