Part I - Metal Detecting at the Swedish Tavern Site, page 15
Recovering Musket Balls
...My next find was a musket ball - a usual find at any tavern site. Taverns were frequented by soldiers all the time during any time period, whether it was war or peace. Nikolai's first find - the 18th century Naval officer's belt buckle described above, was also an evidence to that. Perhaps, after the Swedes were dislodged from this land in the early 18th century, this place continued to be a popular hangout.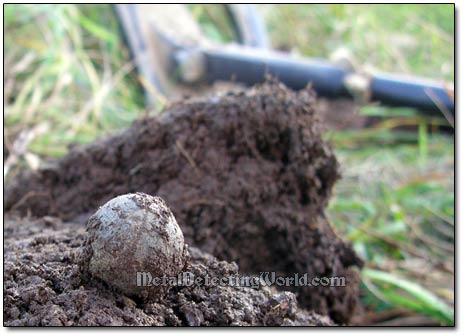 This one was 15mm in diameter. It would be impossible either to date a musket ball by just measuring its diameter or determine whether it was a musket ball or a pistol shot. The typical musket calibres ranged from 0.5 inches (13 mm) to 0.8 inches (20 mm).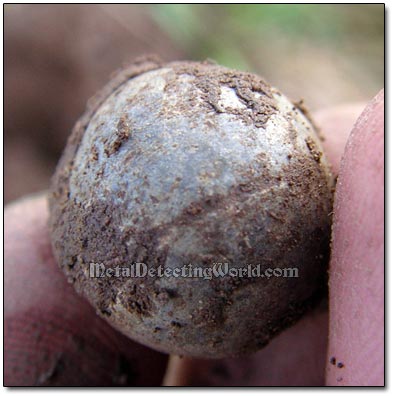 Usually non-metallic objects, such as bottle glass fragments and china shards, are recovered along with metallic targets and can be helpful in dating the site. This piece of the 17th century green bottle grass was a good example.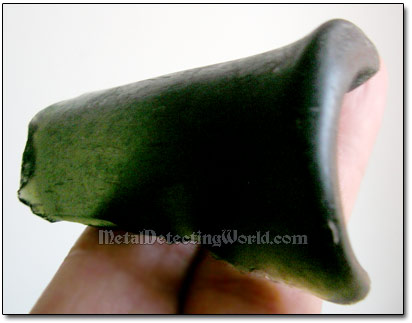 Then I recovered my fourth coin - this was very exciting and assured me in this hunt-site's "virgin" status.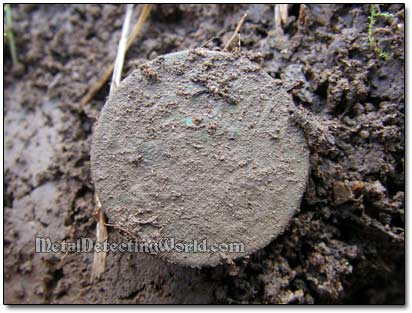 Another 1/6th Öre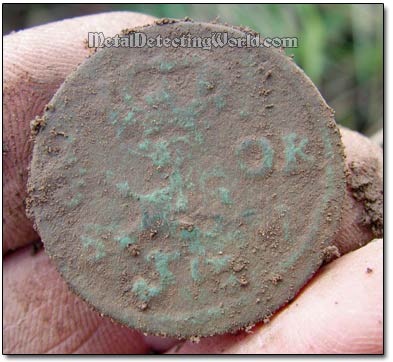 The next good signal was produced by another musket ball. This one was also 15mm in diameter. Later on, I unearthed 10 more musket balls at the site. They were of different calibers and belonged to different time periods.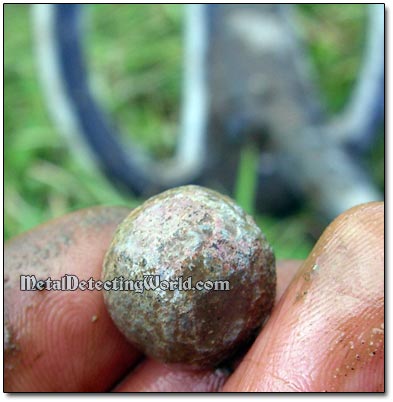 Number of pages: < Previous | 1 | 2 | 3 | 4 | 5 | 6 | 7 | 8 | 9 | 10 | 11 | 12 | 13 | 14 | 15 | 16 | 17 | 18 | 19 | 20 | 21 | 22 | 23 | 24 | 25 |

| 26 | 27 | 28 | 29 | 30 | 31 | 32 | 33 | 34 | 35 | 36 | 37 | 38 | 39 | 40 | 41 | 42 | 43 | 44 | 45 | 46 | 47 | 48 | 49 | 50 |

| 51 | 52 | 53 | 54 | 55 | 56 | 57 | 58 | 59 | 60 | 61 | 62 | 63 | 64 | 65 | 66 | 67 | 68 | 69 | 70 | Next >