Part I - Metal Detecting at the Swedish Tavern Site, page 13
Beginner's First Coin Find Crossing the 1700 Time Barrier
...Because Bobby was not using the headphones, I could hear all the signals he was receiving from the targets. When he got a nice solid signal, he looked at me with a question on his face, and I nodded to confirm - it was time to dig!
Bobby Was Close to Discovering His First Coin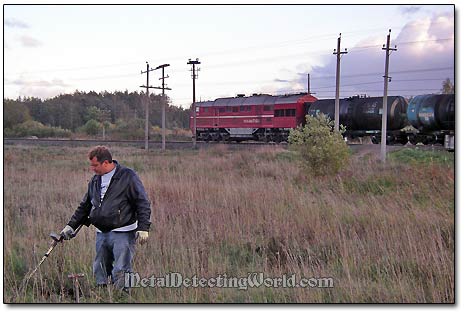 When Bobby dug the dirt plug out, he did not yet see the coin in it - his eyes were not trained to see a small round object plastered with dirt. But I saw it right away and was waiting for Bobby's excited reaction to burst out in a second.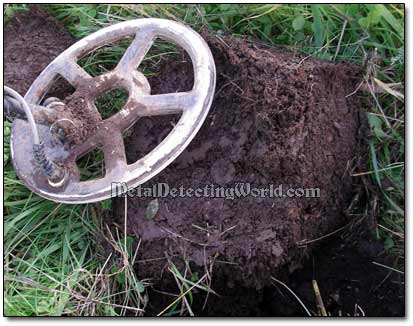 For a moment, the wild reaction it was! But then Bobby's excitement was replaced with an incredulous feeling: he could not have imagined finding a 17th century coin on his first metal detecting day!
Studying the Coin after Washing It in a Puddle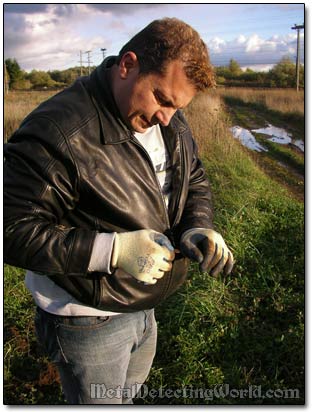 "Metal Detecting IS Fun!"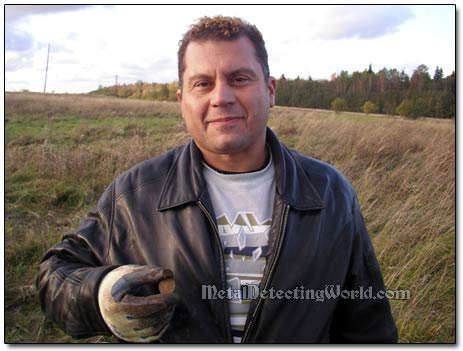 Bobby's Find was a Swedish 1/6th Öre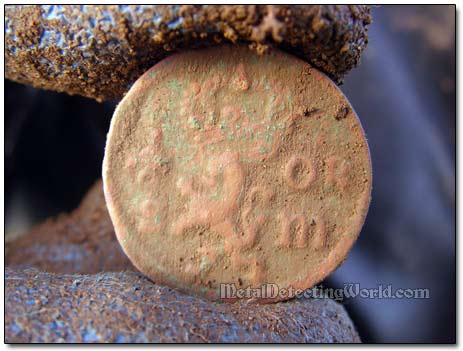 Number of pages: < Previous | 1 | 2 | 3 | 4 | 5 | 6 | 7 | 8 | 9 | 10 | 11 | 12 | 13 | 14 | 15 | 16 | 17 | 18 | 19 | 20 | 21 | 22 | 23 | 24 | 25 |

| 26 | 27 | 28 | 29 | 30 | 31 | 32 | 33 | 34 | 35 | 36 | 37 | 38 | 39 | 40 | 41 | 42 | 43 | 44 | 45 | 46 | 47 | 48 | 49 | 50 |

| 51 | 52 | 53 | 54 | 55 | 56 | 57 | 58 | 59 | 60 | 61 | 62 | 63 | 64 | 65 | 66 | 67 | 68 | 69 | 70 | Next >