Part II: Revisiting the "Virgin" Site of Swedish Tavern, page 51
Metal Detecting Old Copper Coins
...Soon another coin signal came in, and I unearthed a copper coin.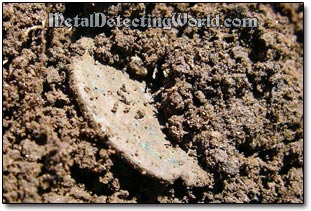 The coin was of the same size as the previous coin and had similar displaced design visible through dirt.
1/6 Öre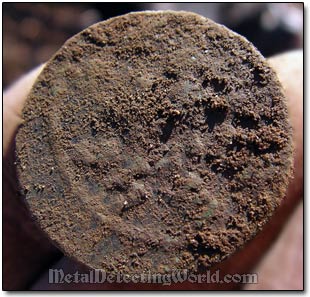 Because over 100 million "halvörings" were coined, and no "fyrks" - 1/4 Öre coins, were issued during the reign of Charles XI (see details on page 14), the 1/6 Öre is the most common coin find at the sites of Swedish taverns that operated during that period.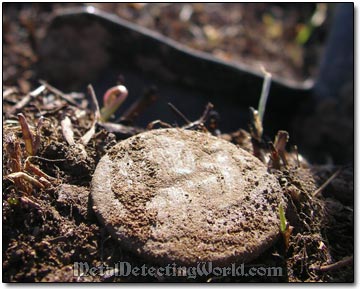 Now it was obvious to me that I had discovered a "hot pocket" at this site, and the copper coins were turning up one by one. But what about the silver coins?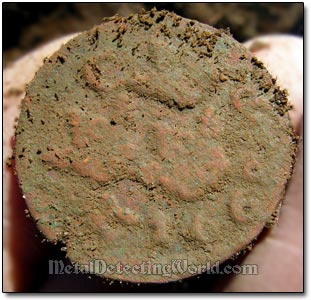 I was just about to start thinking about the process of materialization of thought, when Irina called me over. By the tone of her voice, I knew she was excited about something (a coin signal?) and wanted me to take a picture of recovery process. By the time I got out of the trance state of mind and reached her, she has already held a dug coin in her hands.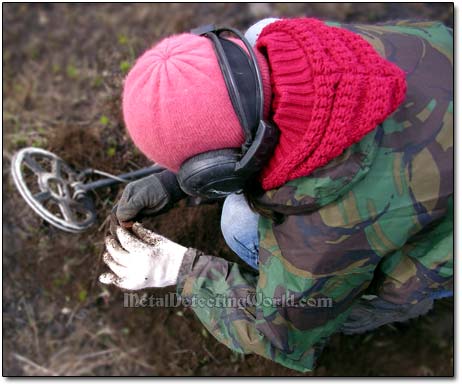 Brushing Dirt Off the Coin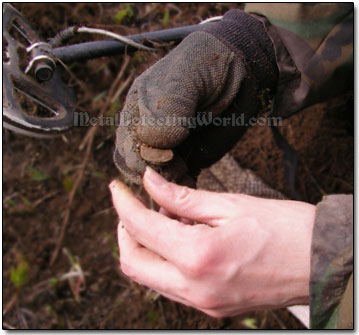 Number of pages:

< Previous | 1 | 2 | 3 | 4 | 5 | 6 | 7 | 8 | 9 | 10 | 11 | 12 | 13 | 14 | 15 | 16 | 17 | 18 | 19 | 20 | 21 | 22 | 23 | 24 | 25 |

| 26 | 27 | 28 | 29 | 30 | 31 | 32 | 33 | 34 | 35 | 36 | 37 | 38 | 39 | 40 | 41 | 42 | 43 | 44 | 45 | 46 | 47 | 48 | 49 | 50 |

| 51 | 52 | 53 | 54 | 55 | 56 | 57 | 58 | 59 | 60 | 61 | 62 | 63 | 64 | 65 | 66 | 67 | 68 | 69 | 70 | Next >