Treasure Hunting with Rodney In Central New York (Story 7)
As our treasure hunting day continued, Rodney and I drove further into the countryside to locate a site of the late 1790s homestead.
Passing By a Pumpkin Patch

Passing by an Old Farm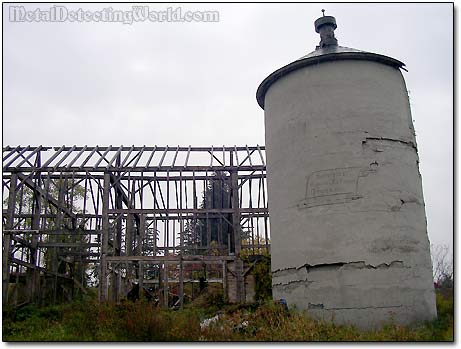 The owner's sign painted on the structure says: "Forestdale. Richard DD Forest. October 1911."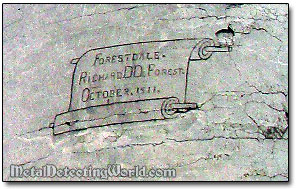 Finally we arrived to the location of an old farm.
Rural Farm House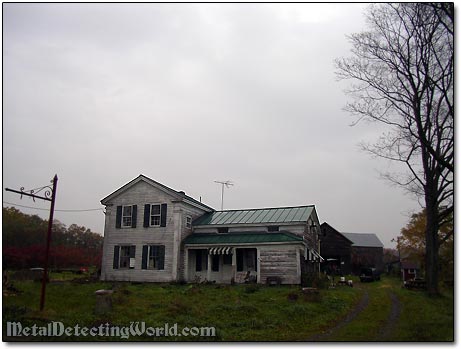 Prior to our arrival, Rodney found the owner and got a permission to hunt. So we knew that the place was not abandoned, but it certainly seemed to be deserted. We decided to walk around the property and make an assessment of the metal detecting site first.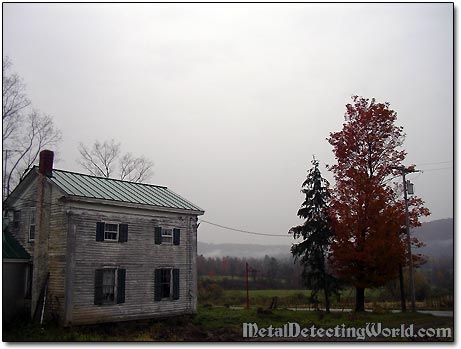 Number of pages: < Previous | 1 | 2 | 3 | 4 | 5 | 6 | 7 | 8 | 9 | 10 | 11 | 12 | 13 | 14 | 15 | 16 | 17 | 18 | 19 | 20 | 21 | 22 |

| 23 | 24 | 25 | 26 | 27 | 28 | 29 | 30 | 31 | 32 | 33 | 34 | 35 | 36 | 37 | 38 | 39 | 40 | 41 | 42 | 43 | Next >