Treasure Hunting with Rodney (Story 7)
Not only the depression in the ground, but also a group of trees that happened to grow at one spot revealed the location of a cellar.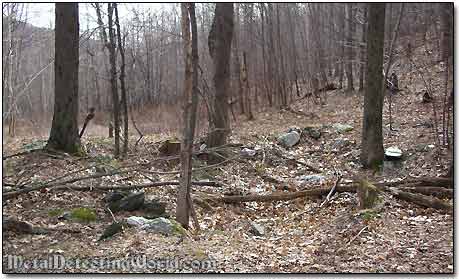 The stones, positioned on the depression's square perimeter, confirmed the former presence of a foundation, and a really old one!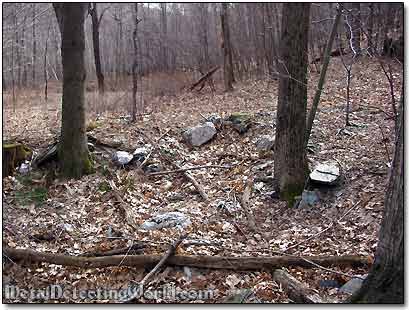 Right away we began searching the site for any signals in All Metal mode.
Rodney Was Scanning the Slope of a Mound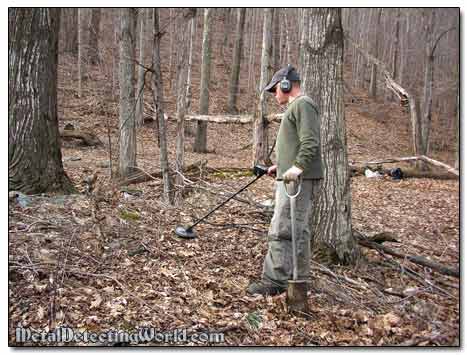 I Was Doing the Same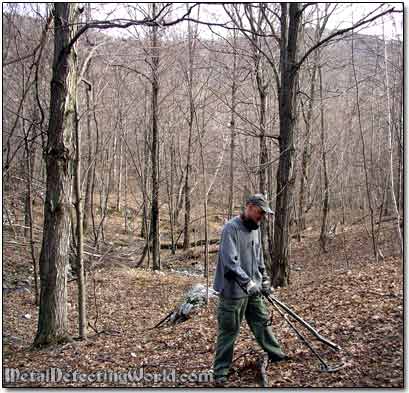 For a while there were no signals present, and I started thinking the worst. But Rodney ended my concerns by announcing a reception of a good solid signal. I dropped my Tesoro (it is durable enough) and came over to witness a discovery of something coin-like.
Rodney Was Trying to Cut Out A Square Plug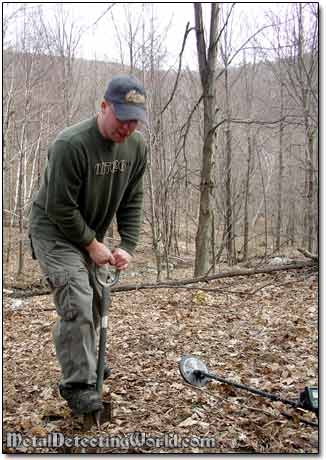 "Ah, Screw the Plug!"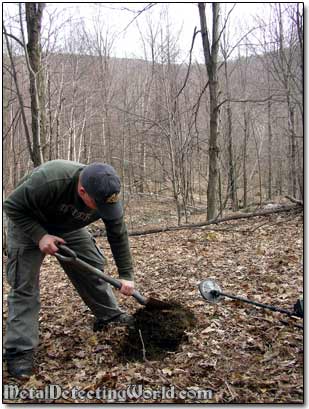 Number of pages: < Previous | 1 | 2 | 3 | 4 | 5 | 6 | 7 | 8 | 9 | 10 | 11 | 12 | 13 | 14 | 15 | 16 | 17 | 18 | 19 | 20 | 21 | 22 |

| 23 | 24 | 25 | 26 | 27 | 28 | 29 | 30 | 31 | 32 | 33 | 34 | 35 | 36 | 37 | 38 | 39 | 40 | 41 | 42 | 43 | Next >