Treasure Hunting with Rodney (Story 7)
This time, I could see some inscriptions on the "coin," but the indispensable stream-cleaning was required again to help in identifying the find.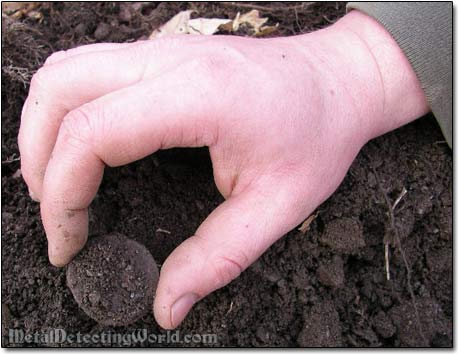 The Dirt Was Easily Removed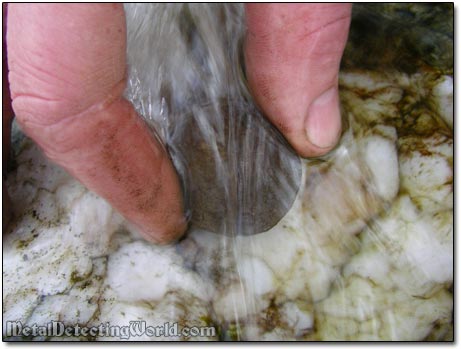 And then we saw a hole... But not only that brought us a big disappointment. After holding his find for a second, Rodney stated, "The object was soft, and he could bend it." That meant only one thing - it was a token made of lead. Oh, well...
A Lead Token of a Large-Cent Size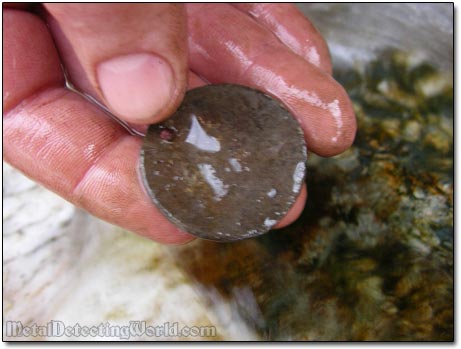 Demoralized, Rodney and I resumed our search. A minute later, I received a solid signal and, hoping it was a coin, carefully dug out another 'RMO'.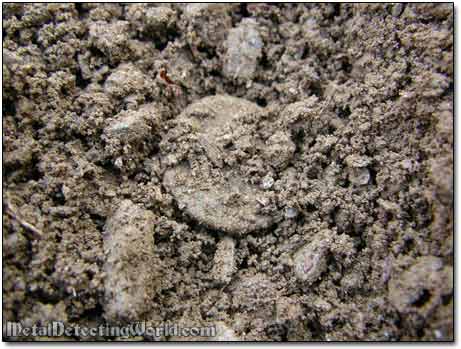 Not to make me too upset, I guess, the Gods of Metal Detecting rewarded me with another plain coat button.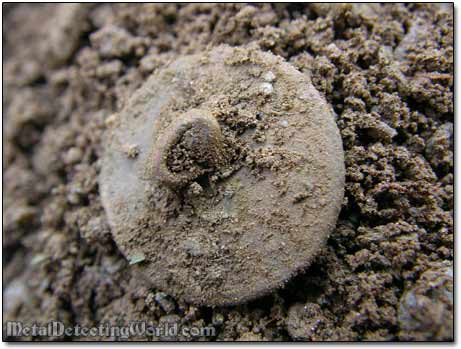 Number of pages: < Previous | 1 | 2 | 3 | 4 | 5 | 6 | 7 | 8 | 9 | 10 | 11 | 12 | 13 | 14 | 15 | 16 | 17 | 18 | 19 | 20 | 21 | 22 |

| 23 | 24 | 25 | 26 | 27 | 28 | 29 | 30 | 31 | 32 | 33 | 34 | 35 | 36 | 37 | 38 | 39 | 40 | 41 | 42 | 43 | Next >