Treasure Hunting with Rodney In Central New York (Story 7)
Before turning our detectors on, we wrap them up in plastic (I used a large zip-locking sandwich bag) for protection against the rain.
The Best Rain-Cover for My Minelab Explorer II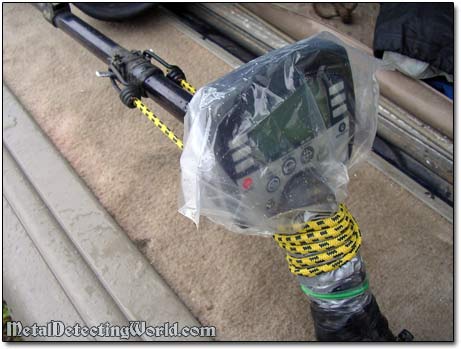 Rodney began searching for good signals at the field and moving towards the swing-set.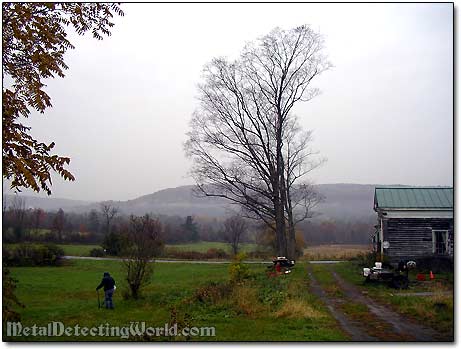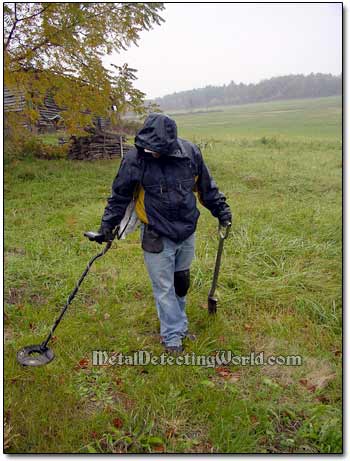 Right away, he informed me of numerous iron junk signals. But one signal was good enough for him to start digging.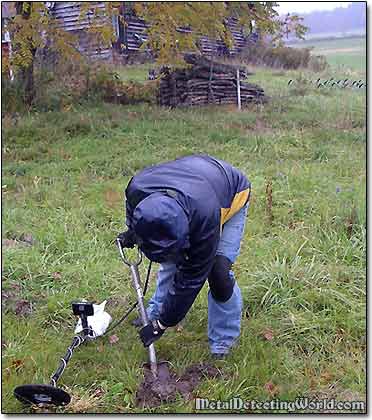 Rodney's first good signal turned out to be a large rusty washer.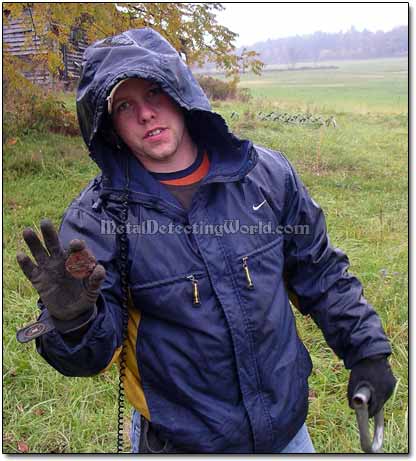 Number of pages: < Previous | 1 | 2 | 3 | 4 | 5 | 6 | 7 | 8 | 9 | 10 | 11 | 12 | 13 | 14 | 15 | 16 | 17 | 18 | 19 | 20 | 21 | 22 |

| 23 | 24 | 25 | 26 | 27 | 28 | 29 | 30 | 31 | 32 | 33 | 34 | 35 | 36 | 37 | 38 | 39 | 40 | 41 | 42 | 43 | Next >