Treasure Hunting with Rodney (Story 7), page 43
Manhattan, New York City - Last Stop Before New Metal Detecting Trip
New York City High-Rises
Riding on the Bus Through Theater District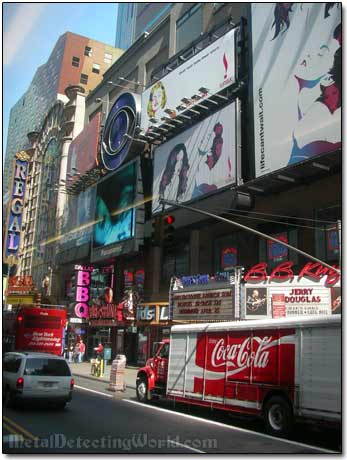 Empire State Building on 34th Street
Long Avenues in New York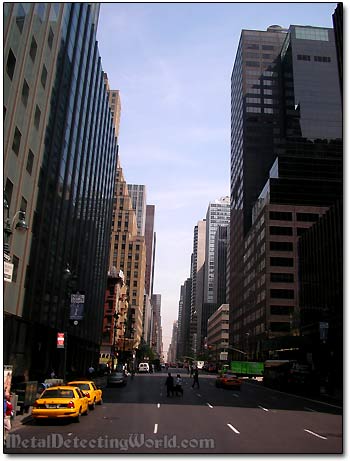 Last Glimpse on New York Architecture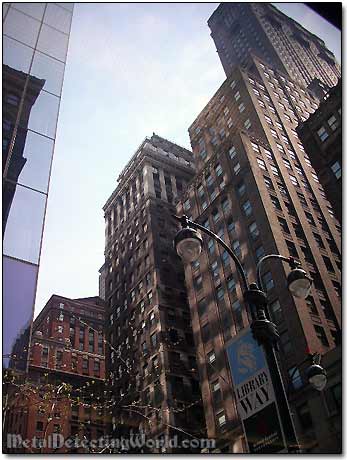 New York City was my last stop before flying out of the civilized and modern society and setting my course towards my new treasure hunting adventures overseas. As usual, I had the same feeling of excitement. That was the thrill of not knowing what lay ahead of me!
In contrast to a previous picture, the following picture shows where the wind of adventure took me from New York, the city of contrasts, to the remote village in the Ivanovo region, Russia. But... that would be another big story!
Happy Hunting!
A Totally Different World Out There...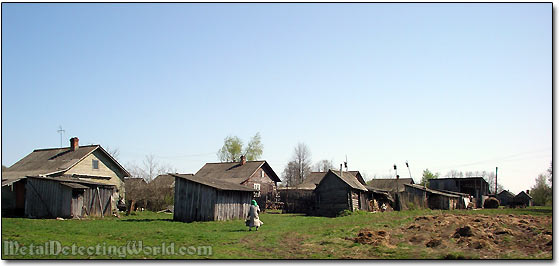 If you would like to recommend this story to everyone, please click the button:
Number of pages: < Previous | 1 | 2 | 3 | 4 | 5 | 6 | 7 | 8 | 9 | 10 | 11 | 12 | 13 | 14 | 15 | 16 | 17 | 18 | 19 | 20 | 21 | 22 |

| 23 | 24 | 25 | 26 | 27 | 28 | 29 | 30 | 31 | 32 | 33 | 34 | 35 | 36 | 37 | 38 | 39 | 40 | 41 | 42 | 43 |
Detecting in USA Directory page | All My Stories Directory | MetalDetectingWorld Home