Treasure Hunting with Rodney (Story 7)
As usual in our practice, an abandoned American classic car would be sitting on the roadside.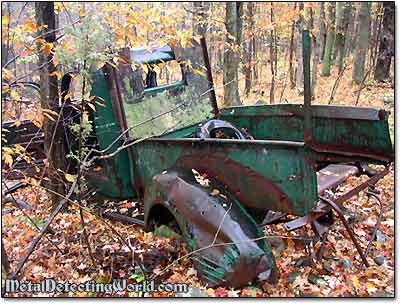 A Dodge Pick-Up This Time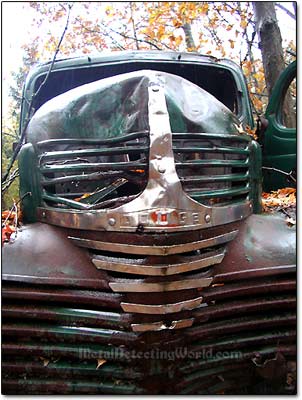 It was like a small "auto museum" in the wilderness.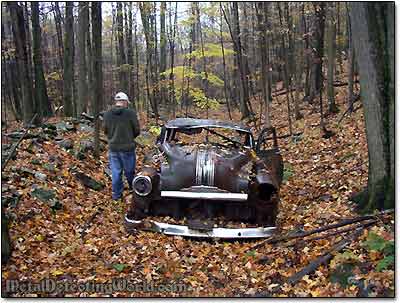 A Gangster-Like Pontiac from 1960s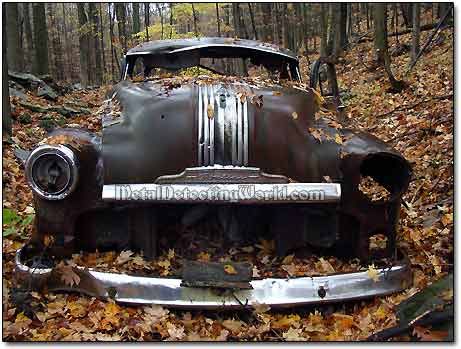 A Fun-Target for Hunters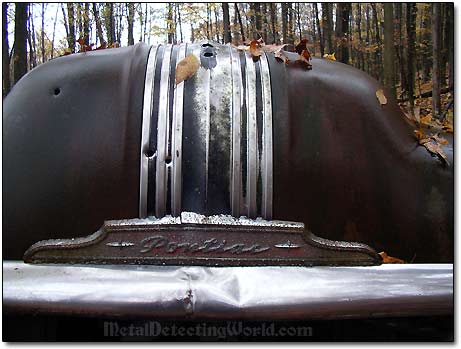 We kept walking and observing through the forest on both sides of the trail. There were no outstanding landmarks in the area - that made it difficult to locate the site of a former big house. The best way to do it would be using GPS, but since I had never used one for a simple reason - I trust my trained eyes, I was confident that we soon would locate the spot.
My eyes did not let me down - I noticed a huge trunk of a half-broken tree 30 feet away from the road in the forest. At a closer look, it was indeed the first-growth tree - an indicator of the foundation and a cellar hole situated nearby.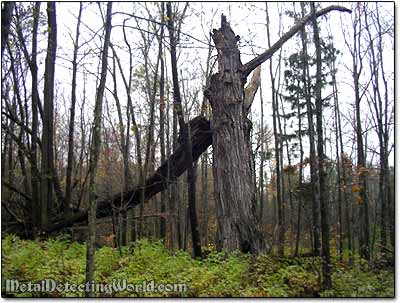 Then we noticed the 19th century homestead vegetation all over the place, and then... we located a huge cellar hole!
Rodney Standing on the Foundation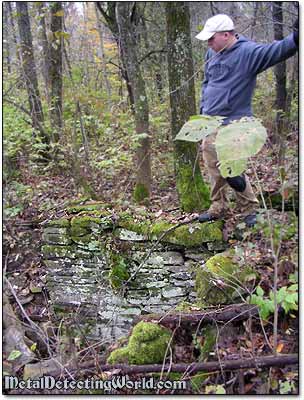 Number of pages: < Previous | 1 | 2 | 3 | 4 | 5 | 6 | 7 | 8 | 9 | 10 | 11 | 12 | 13 | 14 | 15 | 16 | 17 | 18 | 19 | 20 | 21 | 22 |

| 23 | 24 | 25 | 26 | 27 | 28 | 29 | 30 | 31 | 32 | 33 | 34 | 35 | 36 | 37 | 38 | 39 | 40 | 41 | 42 | 43 | Next >