Treasure Hunting with Rodney In Central New York (Story 7)
Shown in the picture below are all "keepers" that Rodney and I managed to dig up during our "crusades" in the Taconics and Mohawk Valley. Not as many as we expected. And Rodney still had to find his first Large Cent coin - I still could not believe that!
I was not sure about what he had to do to break off this curse and "unvoodoo" himself, though, the words "research, research and research" came to my mind. Or we should spend more time metal detecting at the previous site...
All Coin and Button Finds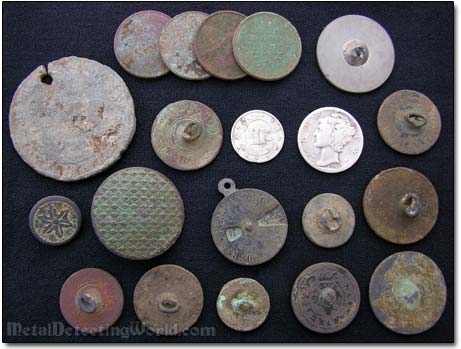 I was glad that I had a chance to spend a quality time with my old buddy Rodney before traveling to Europe. I had fun with Rodney's son Nathaniel and Rodney's friends. I also was happy about opening my new metal detecting season with two silver coin finds!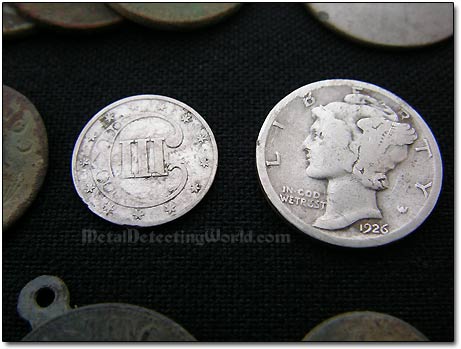 Rodney actually unearthed one interesting find - a key-chain or pocket "Everlasting Calendar."
A Nice Collectible!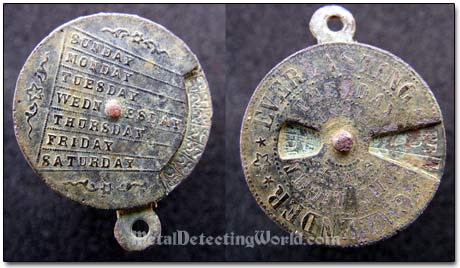 Two days later Rodney brought me to the bus station in Albany. We sat in his car and talked while waiting for my bus to New York City. Rodney did not want me to leave, we still had many metal detecting projects to accomplish together. But I always thought that if the coins had been in the ground for two hundred years, they could wait a few more months.
Not Traveling Light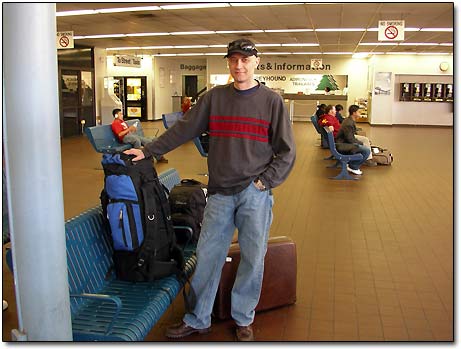 Last Moment Before Departure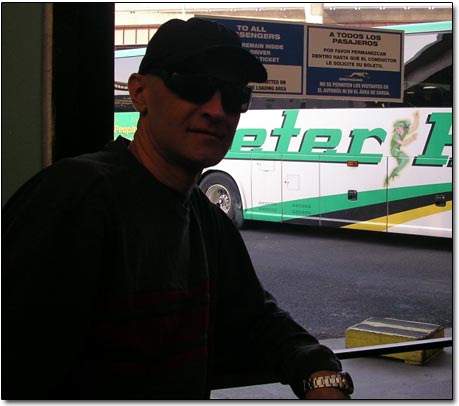 Finally I we said good-bye's to each other and parted. I knew I was going to miss my old friend Rodney...
Number of pages: < Previous | 1 | 2 | 3 | 4 | 5 | 6 | 7 | 8 | 9 | 10 | 11 | 12 | 13 | 14 | 15 | 16 | 17 | 18 | 19 | 20 | 21 | 22 |

| 23 | 24 | 25 | 26 | 27 | 28 | 29 | 30 | 31 | 32 | 33 | 34 | 35 | 36 | 37 | 38 | 39 | 40 | 41 | 42 | 43 | Next >