Treasure Hunting with Rodney (Story 7) in Upstate New York, page 37
Metal Detecting French and Indian War Relics
At the beginning of the war, the major British stronghold in the Mohawk corridor was Fort Oswego, located on Lake Ontario. The French captured and destroyed the fort after a short siege in 1756, and the Mohawk Valley laid open to French advance as a result. Although the French did not directly exploit this avenue of attack, its impact swayed some of the Iroquois tribes to the French side.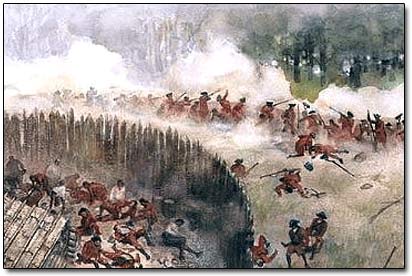 After nine years of war, the French were defeated after losing Louisbourg, Quebec city and Montreal. As a result of their defeat, The French were forced to give up their land claims in North America east of the Mississippi River.
The fourth colonial war between the kingdoms of France and Great Britain resulted in the British conquest of Canada. In addition, Spain acquired the Louisiana Territory as compensation for its loss of Florida to the British. France's colonial presence north of the Caribbean was reduced to two small Canadian islands and two tiny Caribbean islands of Saint Pierre and Miquelon.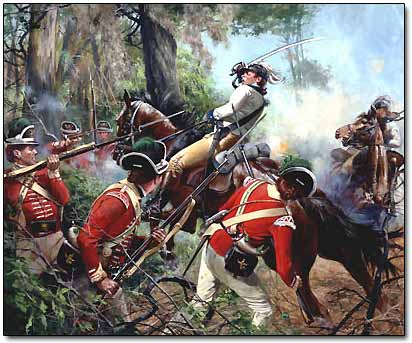 It is hard to find the exact numbers of casualties as there were no real numbers of the war kept. Here are the approximate estimates attained from different sources: British lost 26,788 (13,400 died of wounds and disease), French lost 11,200, and the Indians Lost 2,300,705. According to the Library Journal book review of Faragher, 10,000 Acadian (French) settlers died being deported from Nova Scotia of starvation, disease, warfare, exposure.
The final result of the French and Indian War was the passage of the Stamp Act - Parliament's attempt to recoup financial losses from the war by taxing American colonists on all printed documents. This event, which lead to many others, was the primary catalyst for the American Revolution.
The Mohawk Valley was at the center of intense fighting during the American Revolution as well, and postwar soldiers and pioneers traveled by river bateaux, then turnpike, and then via the Erie Canal to settle in the fertile valley, and supply the migration into the West.
British Musket and Flint Lock Mechanism

With a natural break in the Appalachian Mountains at "The Noses", the Mohawk Valley became the "Gateway to the West" and anchored America's main east-west axis, enabling New York to become one of the greatest manufacturing regions in the world.
Now It Was My Turn to Pose for Camera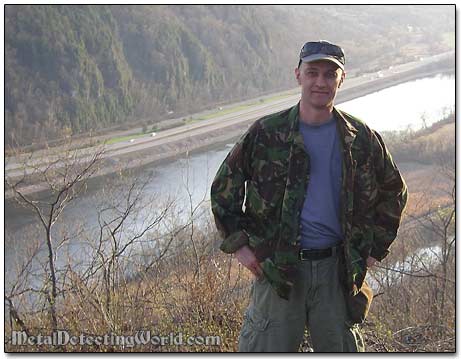 The highway in the picture is the Governor Thomas E. Dewey Thruway, a limited-access toll highway built in the 1950s by the state in order to connect the major cities of New York State. It is the longest toll road in the United States, with the 496.00 mile (798.23 km) mainline extending from the Pennsylvania/New York State border in the west to Albany in the east, and the New York City borderline in the south.
New York State Thruway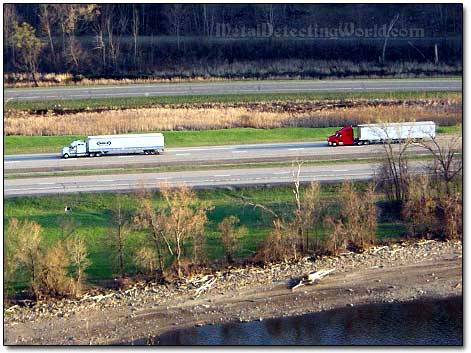 Number of pages: < Previous | 1 | 2 | 3 | 4 | 5 | 6 | 7 | 8 | 9 | 10 | 11 | 12 | 13 | 14 | 15 | 16 | 17 | 18 | 19 | 20 | 21 | 22 |

| 23 | 24 | 25 | 26 | 27 | 28 | 29 | 30 | 31 | 32 | 33 | 34 | 35 | 36 | 37 | 38 | 39 | 40 | 41 | 42 | 43 | Next >
Sources: britannica.com, wikipedia.org