Treasure Hunting with Rodney In Lost Valley State Forest, New York (Story 7)
In no time, we arrived to the area that we researched before and found a few good spots on its map. Here we were in the "Lost Valley" - 750 acres of state forest. Most of all, I liked the word 'lost'.
A Good Promising Sign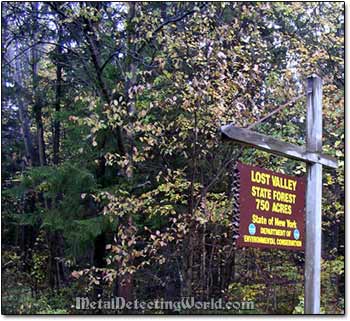 It would be hard to get lost here as there was only one dirt road running through the forest.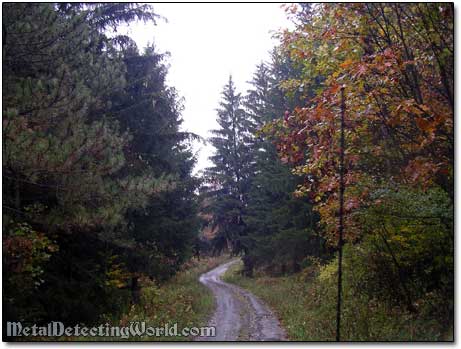 When we drove up to the gate with two signs, "Stop" and "No Motorized Vehicles Beyond This Point," we had to continue on foot. Luckily the site we were headed to was not far away.
"Stop" Does Not Stop A Treasure Hunter, Only His "Wheels"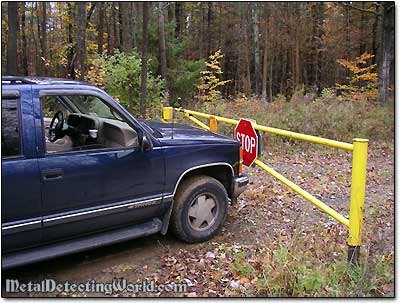 Colors of Fall on Blue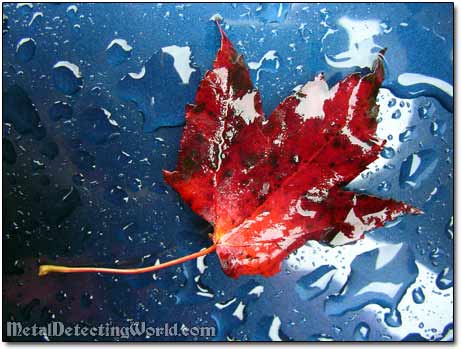 We took an abandoned trail with stone walls (a sign of the former wagon road) running along it on both sides into the forest. Some stonewalls ran perpendicularly to the trail, but we were looking for wide ones - an indicator of a property lot.
Boundary Stonewall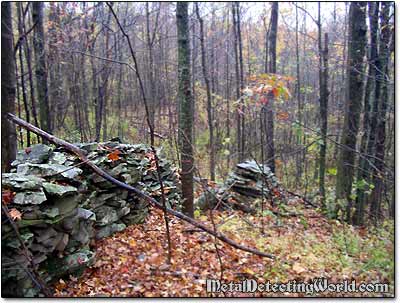 Number of pages: < Previous | 1 | 2 | 3 | 4 | 5 | 6 | 7 | 8 | 9 | 10 | 11 | 12 | 13 | 14 | 15 | 16 | 17 | 18 | 19 | 20 | 21 | 22 |

| 23 | 24 | 25 | 26 | 27 | 28 | 29 | 30 | 31 | 32 | 33 | 34 | 35 | 36 | 37 | 38 | 39 | 40 | 41 | 42 | 43 | Next >