Treasure Hunting with Rodney In Taconics (Story 7)
One of Many Classic American Cars Rusting in the Woods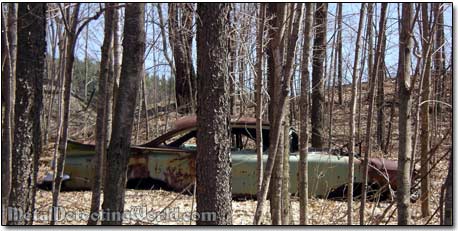 Mountain Stream... Oh Boy, It Is So Refreshing!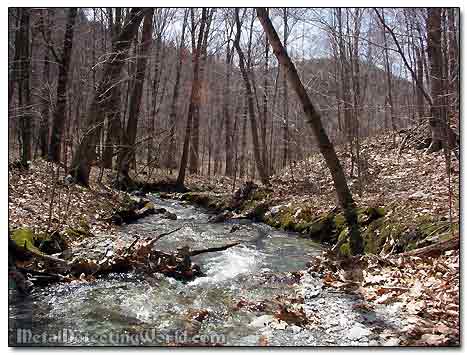 What differed this time were the locations of old cellar holes.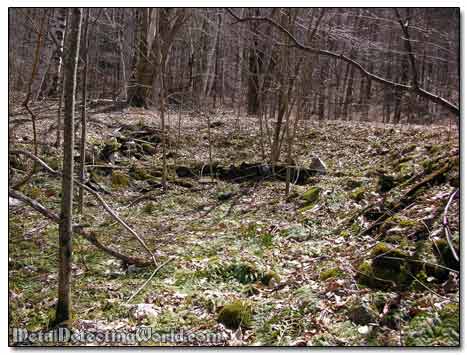 At this spot we actually discovered three root cellars! Only I knew better not to get my hopes high because these spots were so easy to get to, that hundreds of treasure hunters came here before just to get some exercise. That was what we did as well.
This Cellar Looked Great But Was "Hunted Out " To the Last Speck of Iron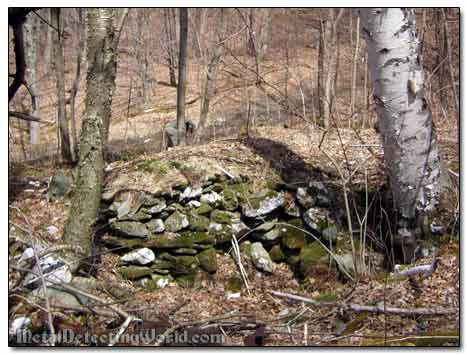 Of course, one can manage to find a coin or two at such "hunted out" sites only if one spends three times more time detecting the entire spot and by utilizing a grid search pattern - rigid and disciplined search routes along predetermined boundaries used to thoroughly cover a hunt site in several directions. Rodney and I would do that if I only did not have a better site "in my sleeve" that day.
A Square Hole in the Ground - a Promising-Looking Metal Detecting Site!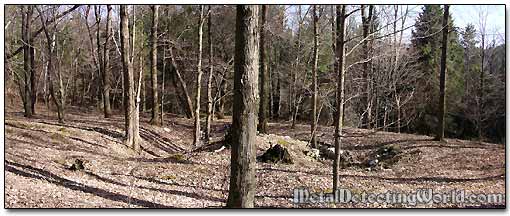 Even though, the site looked very promising, we recovered nothing but one plain 19th century button each.
A Usual "Leftover"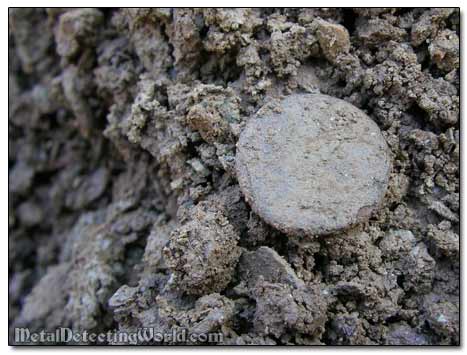 Number of pages: < Previous | 1 | 2 | 3 | 4 | 5 | 6 | 7 | 8 | 9 | 10 | 11 | 12 | 13 | 14 | 15 | 16 | 17 | 18 | 19 | 20 | 21 | 22 |

| 23 | 24 | 25 | 26 | 27 | 28 | 29 | 30 | 31 | 32 | 33 | 34 | 35 | 36 | 37 | 38 | 39 | 40 | 41 | 42 | 43 | Next >