Treasure Hunting with Rodney (Story 7) - Mohawk River
Nathaniel and I decided to metal detect the river's bed, partially dried near the banks, as the water level was low at this time of the year, with the river hydrology being controlled. I turned my Tesoro on and let Nathaniel to try his luck in finding anything valuable. A few rusty cans later, I realized that detecting waterbed at this location was not the best idea. Now I better give you some facts on the Mohawk River.
A View of the Mohawk River Looking East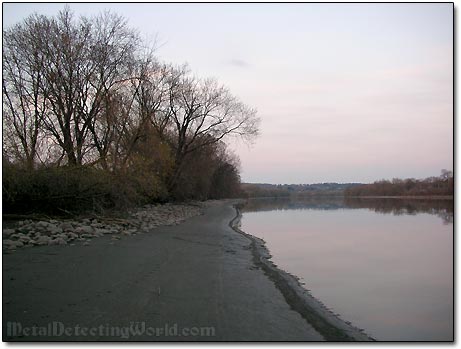 The Mohawk River is a 140-mile (230 km) long and is the largest tributary (185 billion gallons of water yearly) of the Hudson River. The river was named after the Mohawk Nation of the Iroquois Confederacy.
"Hi" from Nathaniel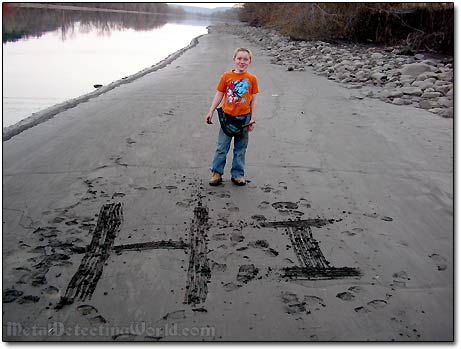 From its source in Lewis County the Mohawk River flows generally east through the Mohawk Valley, passing by the cities of Rome, Utica, Amsterdam, and Schenectady before entering the Hudson River at the village of Cohoes near Albany. The Cohoes Falls, also called The Great Falls of the Mohawk, were regarded as the second most beautiful cataract in New York State after Niagara.
Cohoes Falls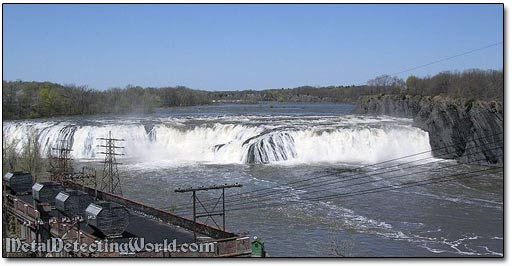 The river and its supporting canal, the Erie Canal (a part of the New York State Barge Canal for much of the 20th century), connect the Hudson River and port of New York with the Great Lakes at Buffalo, New York. Historically, the Mohawk River has been a significant waterway for trade, migration, transportation, commerce, and industry in north-central New York. The Mohawk has assisted transportation for centuries, partly because its valley is a part of the only flat land route to the nation's interior north of the present-day state of Georgia.
Young Generation of Treasure Hunters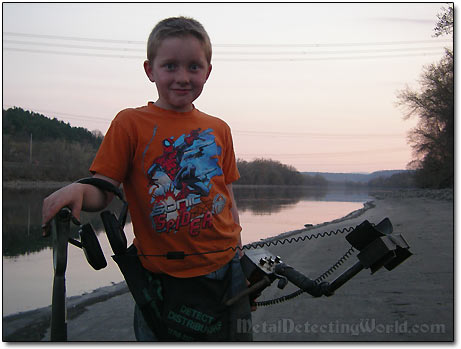 I guess it was more fun to horse around and take pictures than to "dawdle" digging the sticky river mud.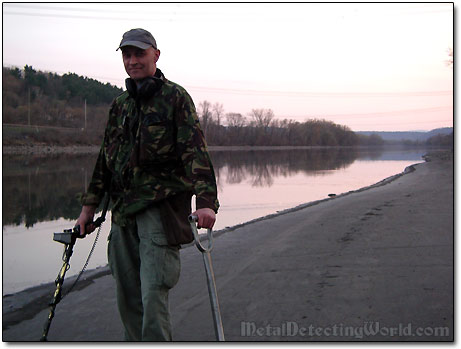 Charlie and Rodney did not find anything either. But it was Ok because we still had one more day of metal detecting tomorrow.
Waterdog's Traces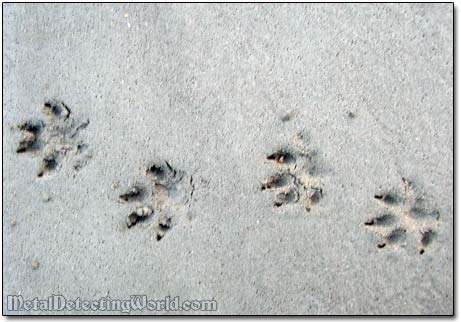 Number of pages: < Previous | 1 | 2 | 3 | 4 | 5 | 6 | 7 | 8 | 9 | 10 | 11 | 12 | 13 | 14 | 15 | 16 | 17 | 18 | 19 | 20 | 21 | 22 |

| 23 | 24 | 25 | 26 | 27 | 28 | 29 | 30 | 31 | 32 | 33 | 34 | 35 | 36 | 37 | 38 | 39 | 40 | 41 | 42 | 43 | Next >