Treasure Hunting in Ivanovo Region, Central Russia (Story 16), page 45
More Metal Detecting Finds
Dumbbell Type Button with Design, ca. 18th Century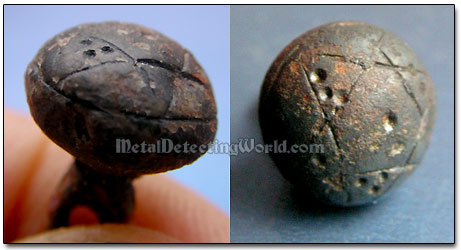 Typical Junk Items That Would Give Out a Good Signal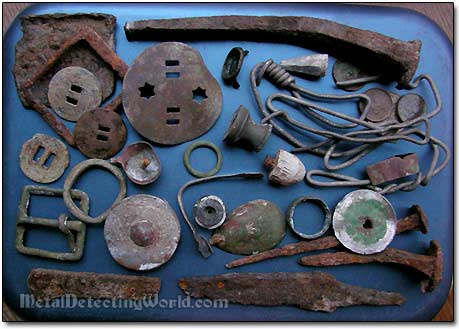 Even though Andrei and Igor were disappointed a little, they also made some interesting finds.
Andrei's Finds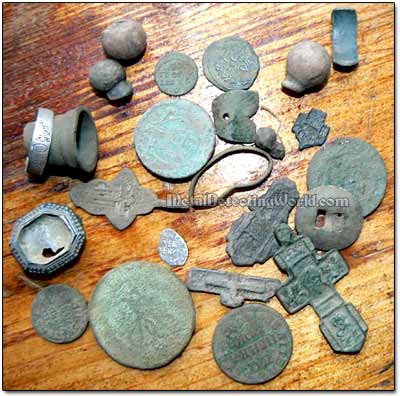 Igor's Finds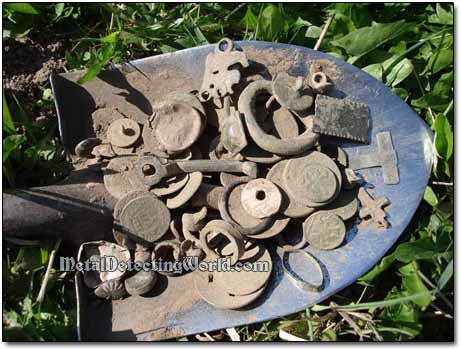 The results could be better or worse, but this metal detecting raid could not be done in any different way. In such events, when a group of strangers gets together for metal detecting, there are as many opinions as many participants in a group, but the majority always rules.
This trip was educational for me because I finally had a chance to explore the region of Central Russia and enjoy its fresh air, beautiful scenery and the magnetism of old Russian towns and villages that still preserve tranquil atmosphere of the past. Plus, some of my finds were quite interesting and worth of coming.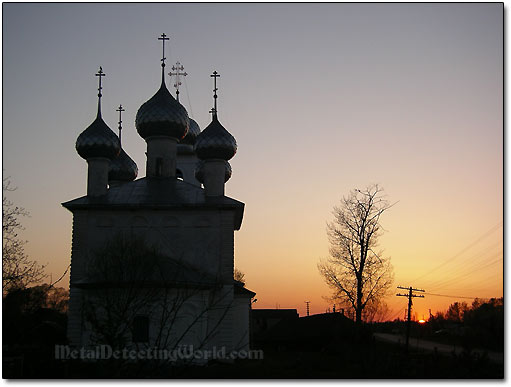 My next treasure hunting adventures would take place in taiga forest on 65th latitude in northern Russia, in the area full superstition and mystery. But that would be another big story... (coming soon)
Happy Hunting!
Number of pages: < Previous | 1 | 2 | 3 | 4 | 5 | 6 | 7 | 8 | 9 | 10 | 11 | 12 | 13 | 14 | 15 | 16 | 17 | 18 | 19 | 20 | 21 | 22 |

| 23 | 24 | 25 | 26 | 27 | 28 | 29 | 30 | 31 | 32 | 33 | 34 | 35 | 36 | 37 | 38 | 39 | 40 | 41 | 42 | 43 | 44 | 45 |
Detecting in Russia page | All My Metal Detecting Stories Directory page | MetalDetectingWorld Home