Metal Detecting in Ivanovo Region, Central Russia (Story 16)
As soon as I set the Discrimination level a little more down, to just above "Iron," I received a "small" signal that sort of tried to "announce" itself - it was solid only when I moved the search coil in one direction. To increase the detector's depth penetration, I turned Discrimination down to zero, as if in All Metal mode, turned the Sensitivity up to maximum, and used the 2-tone feature on my Tesoro Cortes.
Instantly, the signal improved and gave me a higher tone, and now I knew it was a small coin positioned "on edge" in the ground. I carefully dug up a wide hole, took all the dirt out, spread it evenly on flat surface and slowly scanned it with a search coil. In a second, a tiny silver "fish scale" was in my hand!
Silver "Fish Scale" - Russian Wire Money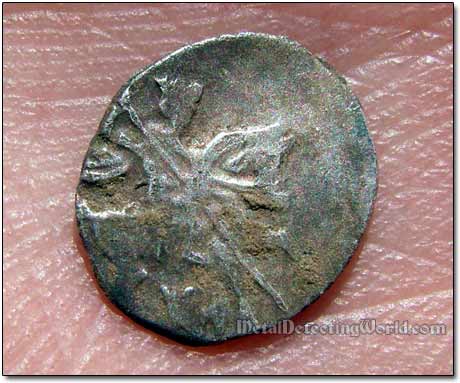 Finding the 17th century Russian silver hammered allowed me to add a hundred more years to the site's age.
1 Kopek Hammered Under the Rule of Tsar Mikhail Fyodorovich Romanov (reigned 1613 - 1645)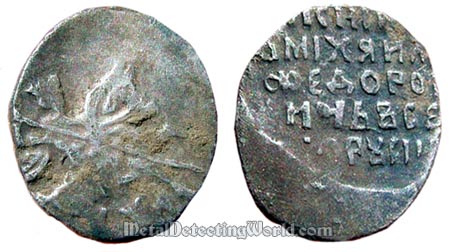 "Silver comes to silver," I thought when I dug up this silver button.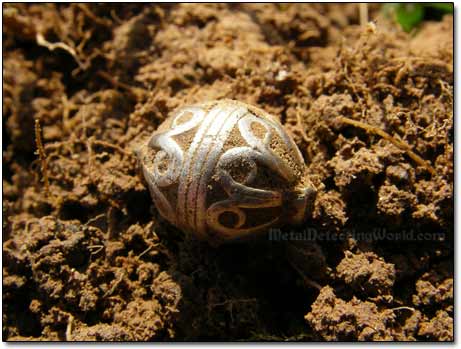 Polish Traditional Gentry Dress Button, circa 16th-18th Century, Cleaned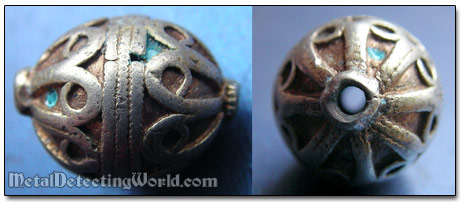 Everything would be great at this point if I only was metal detecting at this site by myself. But it was not the case, and with so many people participating, the site was getting cleaned up quickly. Luckily my last good solid signal at this spot produced another copper coin.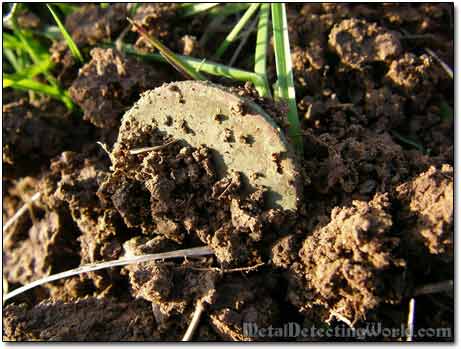 Number of pages: < Previous | 1 | 2 | 3 | 4 | 5 | 6 | 7 | 8 | 9 | 10 | 11 | 12 | 13 | 14 | 15 | 16 | 17 | 18 | 19 | 20 | 21 | 22 |

| 23 | 24 | 25 | 26 | 27 | 28 | 29 | 30 | 31 | 32 | 33 | 34 | 35 | 36 | 37 | 38 | 39 | 40 | 41 | 42 | 43 | 44 | 45 | Next >