Metal Detecting in Ivanovo Region, Central Russia (Story 16)
Our team was the smallest and consisted of four people: Andrei, Igor, Misha and I. We invited Misha to join us because Misha drove Ford Ranger, a 4x4 - that would be helpful in case Andrei's car would get stuck in mud on bad roads.
On our route, we had one interesting site where an old abandoned monastery used to stand. With help of our GPS navigator, we easily found the spot which was right off the road, except we did not know where exactly the church or the monastery was situated. The guys chose to search the area to the left off the road.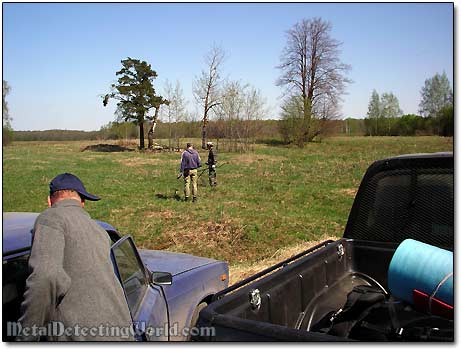 I decided to metal detect in the area across the road...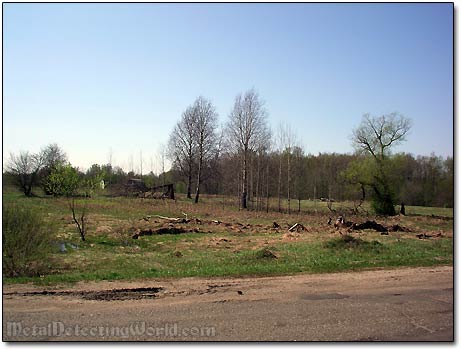 ...because in my imagination, that was where I pictured the religious monument standing, like it was a mirage.
My Imagination Played a Trick on Me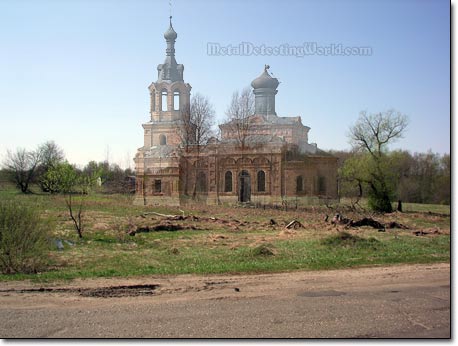 I began detecting exactly at the spot where I pictured the old structure and was not surprised when I heard a good solid signal in my headphones. To my joy and satisfaction, it was a coin!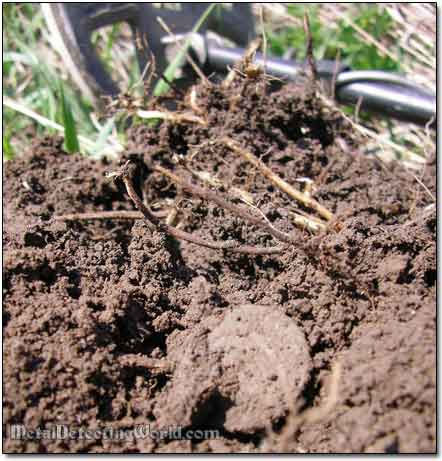 1859 2 Kopeks, Czar Alexander II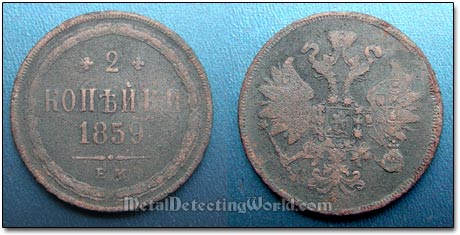 Number of pages: < Previous | 1 | 2 | 3 | 4 | 5 | 6 | 7 | 8 | 9 | 10 | 11 | 12 | 13 | 14 | 15 | 16 | 17 | 18 | 19 | 20 | 21 | 22 |

| 23 | 24 | 25 | 26 | 27 | 28 | 29 | 30 | 31 | 32 | 33 | 34 | 35 | 36 | 37 | 38 | 39 | 40 | 41 | 42 | 43 | 44 | 45 | Next >