Metal Detecting Imperial Coins in Central Russia (Story 16)
Meanwhile one of my hunting colleagues recovered a similar coin and was extremely happy. Other three could not find anything and started moving back towards the party.
My next coin find was the largest of all I had dug up by that moment. It was not uncommon coin to find, but still a desirable one among treasure hunters.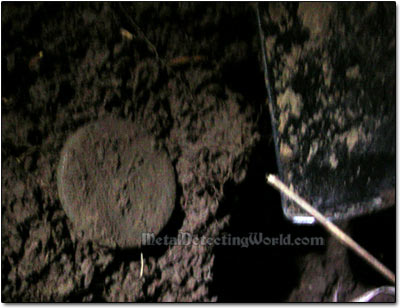 This coin was 4.5cm in diameter.
The Coin Before Cleaning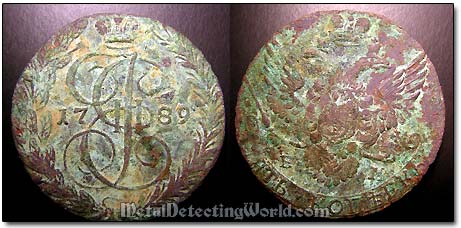 1789 5 Kopeks, Tsarina Catherine II, after being cleaned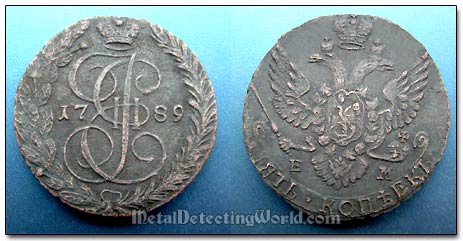 NOTE: To learn the methods of cleaning the dug coins, you can visit my Cleaning and Preserving Coins page.
Within next hour, my last remaining partner got tired and finally gave up. I was by myself again, but stopped receiving the good signals. The party also died out, and everybody crawled inside their tents and were sound asleep.
As I assumed, this site had seen a metal detector before our arrival, and the productive spot which I hit by accident was the only spot untouched by previous visitors. Maybe that was where they parked their vehicles and did not bother to move them before leaving the site.
I covered as much area as possible before I got really cold in the wind. I decided to stay until I would get a good signal and then call it a night. The last signal I received turned out to be a bronze relic.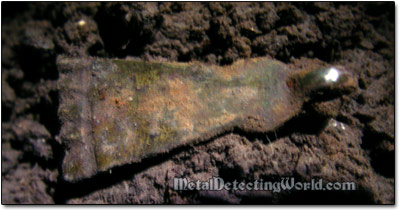 The Front and Back of Temporal Pendant, circa 16th Century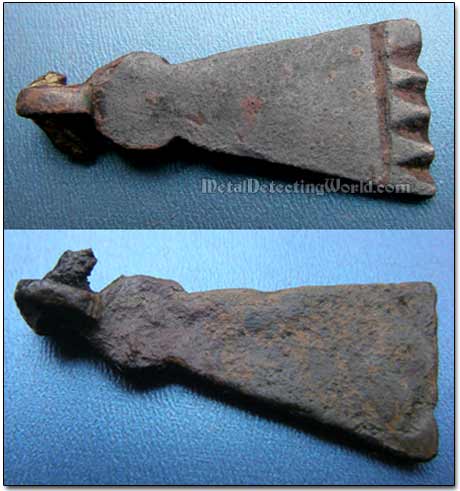 Number of pages: < Previous | 1 | 2 | 3 | 4 | 5 | 6 | 7 | 8 | 9 | 10 | 11 | 12 | 13 | 14 | 15 | 16 | 17 | 18 | 19 | 20 | 21 | 22 |

| 23 | 24 | 25 | 26 | 27 | 28 | 29 | 30 | 31 | 32 | 33 | 34 | 35 | 36 | 37 | 38 | 39 | 40 | 41 | 42 | 43 | 44 | 45 | Next >